The Inspiring Journey of Nadja Raabe: From a Dancer to an Entrepreneur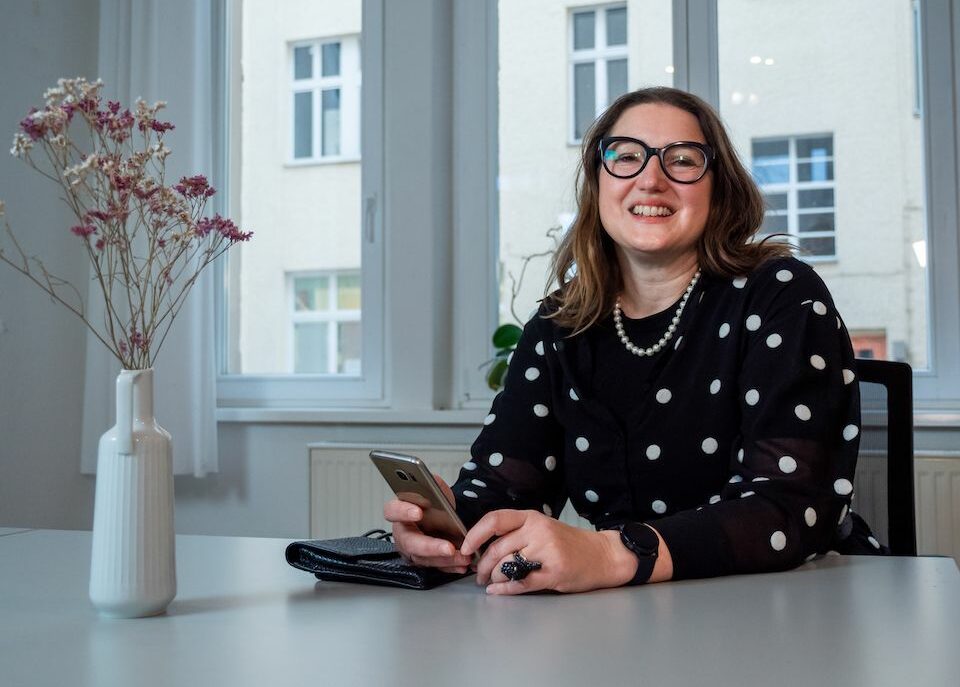 Nadja Raabe is the founder and Managing Director of FindQ, a mother of two, a female entrepreneur, a former dancer, a choreographer and a teacher. She is a woman who can dig up the most fascinating stories about her life, her travels and the inspirational women that she met along her way.
She knows Berlin like the back of her hand, and she can talk with the same excitement about Architecture, Art, History and Real Estate. She will speak with warmth about the people who stood by her side all those years, and she will give the best advice to anyone looking for their dream home in Berlin. With the foundation of her latest company FindQ, she has arrived in the digital age.
an innovative, modern and social company with a focus on national and international real estate brokerage.
Nadja talked to Female Founder Space about her life journey, entrepreneurial ventures, the Real Estate Industry, Covid-19, as well as female empowerment and solidarity.
From a dancer to an entrepreneur in real estate. Tell us about this journey?
My life journey from a dancer to a female entrepreneur involves a lot of talent, a lot of determination, tons of travelling and coming across diverse and inspiring people. People who were always present to lend a helping hand and help me conquer my dreams. That is a very long journey, full of coincidences. 
When I was 14 years old and an aspiring dancer in the making, one of my teachers in the Dance School immediately saw my talent and urged me to appear on stage. Since then as a choreographer and a dancer, I have performed and travelled to many countries, such as Italy, France, Switzerland, Canada and more.
Dancing in essence is just as rich as any other art form within the fields of philosophy, art history, notation and influence on other art forms (see dadaism and the influence of Sophie Täuber-Arp on her husband Hans Arp as an example).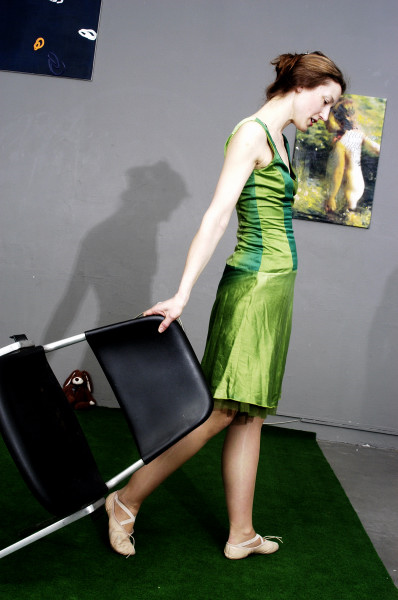 Dance for me personally is something much more than an art form; it is a passion and love. People often wonder why one can talk for hours about the history of dance and how many names, dates and facts are interconnected to the visual and musical art world. For me this is obvious. It's just not taught in elementary or secondary school- that's why a lot of this information seems new to us. But the knowledge is out there. And the legacy and influence of Modern Dance is impressive over the last 110 years.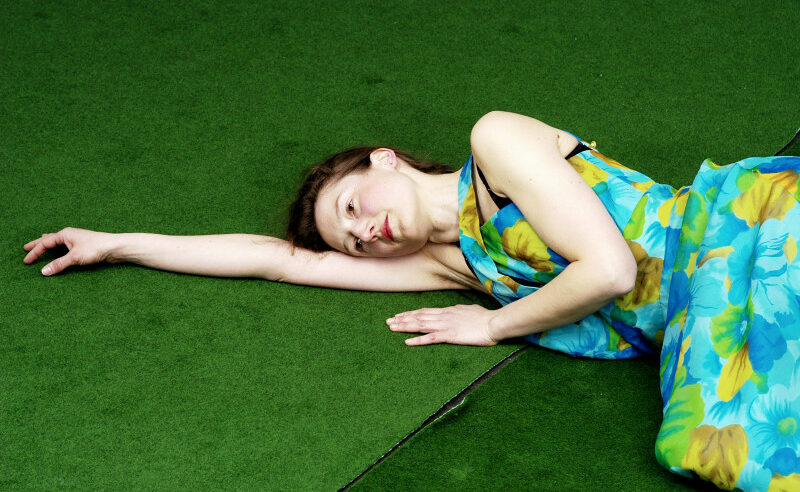 My biggest inspiration was Merce Cunningham, who had a profound influence on modern dance and created his own choreographic language towards Post Modern Dance. He had a great influence and earned some of the highest honours bestowed in the arts. He had a profound impact on avant-garde art beyond the world of dance. Collaborating with artists, such as Robert Rauschenberg and Andy Warhol. I met both him and his partner, the famous composer, John Cage, personally. John Cage was not only Merce Cunningham's partner, but one of the most influential composers of our time, creating "experimental music" and the FLUXUS movement in the 1960s. What fascinated me is that he taught us that silence is just as important as music. Also, in entrepreneurship taking breaks is as important as taking actions.
As an entrepreneur, I still integrate dance into my events and choreography into my projects, f.ex. I am currently working on a project with Architect students at the Rhein/Main University, where I focus on the connection between Architecture and Dance.
When did you make a turn from dance to an entrepreneur and what was your inspiration?
My new adventure started by finding a job in the film industry in Germany, where I also met the future father of my children. We moved to Berlin together, had a family, and this is when I decided to become a solo entrepreneur. So I took a chance to participate in a solo entrepreneur program for some months, and this is where I met more women entrepreneurs and got inspired by them.
As a solopreneur at that time, I was teaching English to children, organizing events and birthday parties, since my own children were in Kindergarten age. My interest in Real Estate started growing when an Italian friend of mine asked me to put my creativity into practice by transforming an apartment, and the rest is… history. We started growing and became a small company with our own website for Real Estate in 2006, which was a lot of work.
Seeing other female entrepreneurs inspired me to learn and grow.
Nadja, tell us about your entrepreneurial venture with FindQ: When did you come up with the idea and how did you start your current business?
Practically, after becoming a freelance entrepreneur, I founded several ventures such as "Mothersfinest.biz" in 2004, "At home in Berlin" in 2008, and later "BerlinHomes". After gathering experiences and knowledge for many years in the Real Estate Industry, I decided that it was time to go on a fascinating journey in the digital world. In 2019 I founded FindQ, an innovative, modern and socially committed company focusing on real estate marketing and advice.
FindQ reflects my own values. It promotes sustainable and socially responsible projects and strives to give something back to Berlin.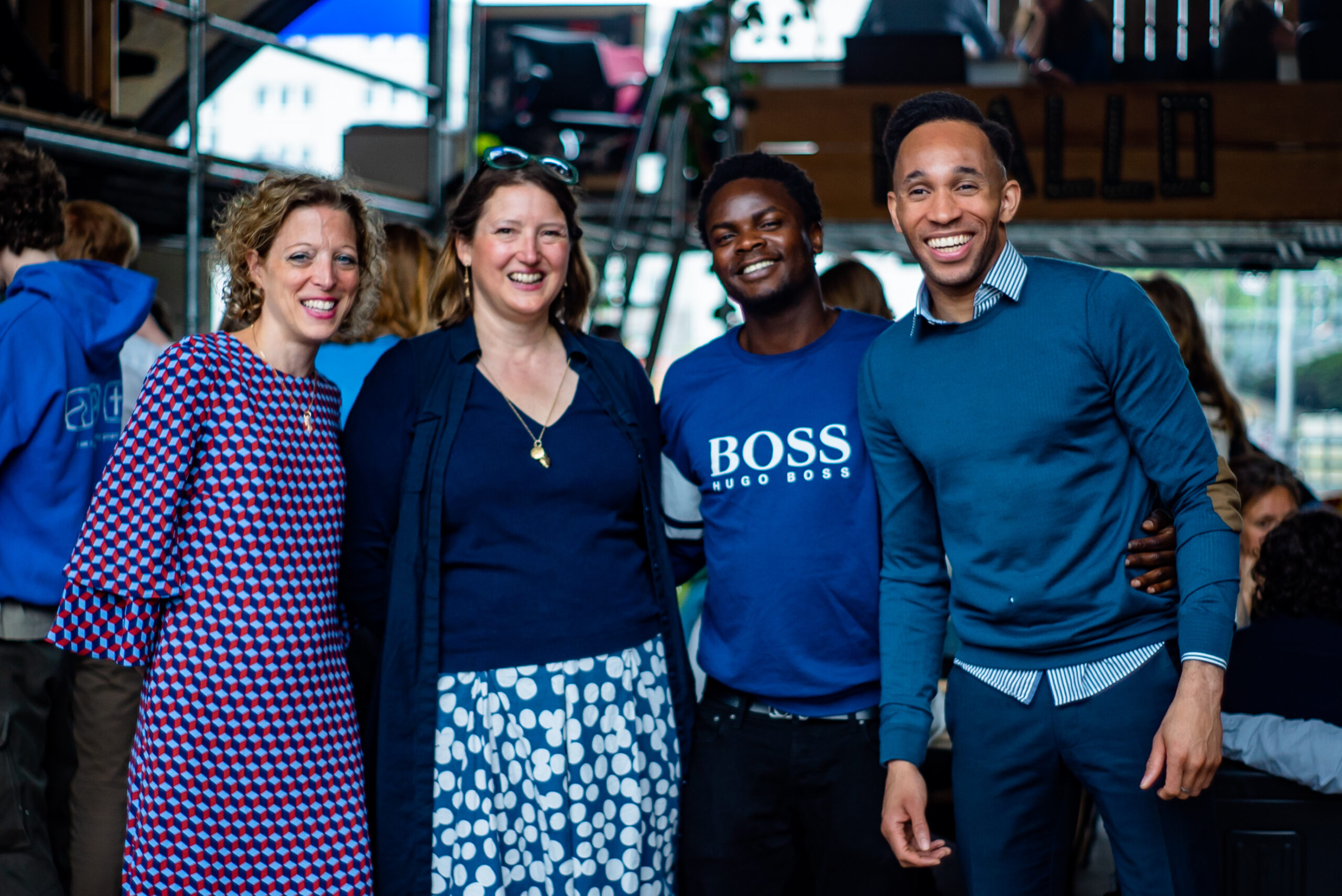 What was your motivation behind FindQ?
The idea of FindQ was born after realizing how time-consuming and difficult it is to find an apartment in a big city in Germany.
After talking with many colleagues and many people searching for a place, I had the idea; to create an application that would make the procedure easier for both sides. In Germany, this procedure can be very long and frustrating.
For example, real estate agents would schedule 30-50 viewings for a house. At the same time, people who are looking for a place will miss a lot of background information, which could change their decision process dramatically. Sometimes, the photo of listings may not correspond to reality, or the apartment is not what the potential buyer expected it to be. FindQ with its easier and more digital process application will help both sides.
Let's talk more about neighbourhoods. Let's talk more about Berlin, its streets, its character and its diversity. Let's not produce another data-driven app, let us tell the stories of each city. And we will start with Berlin. Google just stops at the door of the apartment. findQuick.de starts here. Since this year the new website for members is active and online.
Google stops at the door of
the apartment. FindQ starts there!
With the growing real estate prices, does it still make sense to invest in private property and how it can benefit entrepreneurs?
Now, this is what I call a horse and a zebra. The horse is about wanting to own your apartment without paying rent forever to somebody else.
When you buy a house, it's forever yours; it's your wealth and your investment. That is the classical idea of investing in real estate, and it makes complete sense. Sometimes two people with two salaries will be paying less monthly for a mortgage and utilities than renting a house from a landlady/landlord.
And then there is the zebra. The zebra is about investing in Real Estate by starting very small. For example, many people begin with small investments, like apartments in small cities or student cities. Then they rent those apartments to increase their income gradually, but not greedy. These people can actually live from the ROI in the end: it's a do-it-yourself-pension idea.
Become a Member
Turn your passion into a purposeful job and overcome business challenges with the help of online courses in a supportive environment of like-minded female entrepreneurs.
Did the outbreak of COVID-19 affect your business? And if yes, then how? Sometimes a big crisis can bring new opportunities, along with threats. How was it in your case?
Definitely. People were more reserved in autumn and winter 2020 to buy, some lost their jobs or were "on hold". For many people, the situation changed drastically, so they could no longer afford a mortgage. We still gave a lot of individual advice and we keep giving a lot of workshops online. Now we are on the way to be able to give online advice via findquick.de.
Yes, COVID-19 also brought opportunities, like building solid relationships through Social Media. You suddenly get to know someone very well by talking to them online. So on the other hand we got to know people through digital formats such as podcasts.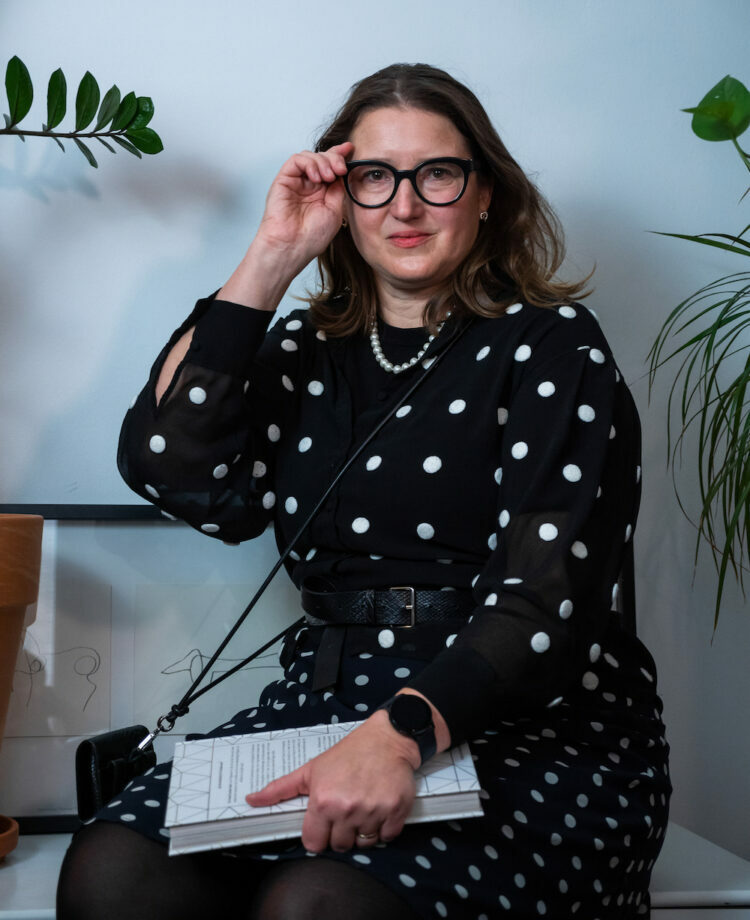 As a woman entrepreneur, have you ever faced discrimination in the Real
Estate Industry? And what steps should be taken to achieve gender equality in the Real Estate Industry?
Yes, I have faced discrimination. Yes, I have faced discrimination. Of course, there are also good examples of male colleagues, who keep in touch with me, who have been always supporting me. On the other hand, I have also experienced disrespectful situations. Real estate is a man's world, but it changes slowly.
In order to achieve gender equality in the Real Estate Industry, it is essential to have maternal leaves when you are working in a big company. And something that has to change is the higher representation of women in leading positions.
It is such a fantastic story. You also mentioned that meeting so many inspirational women in your life helped you improve as a person. Please, tell us more about it?
The idea of belonging to a
network
came to me around the year 2015. Further, a dear friend of mine invited me to become a founding member of one of the women business networks. Within this network, we would recommend each other for work and help each other out, without having big investors or big companies involved. It was all about giving and taking back. It coincided with the time of Europe's refugee crisis and political upheaval in Germany. At that time, we were also helping refugees to find housing in Germany and it made us understand how important it was to help each other. Consequently, it motivated us to create a
women network
too.
It is important to help each other.
Being a female entrepreneur can sometimes be a lonely journey. You were among the first members of the Female Founder Space academy after its launch in fall 2020. What is your impression, and can you recommend it to other female founders?
I learned a lot from Female Founder Space. I have a favourite class called "How to build your brand". It was really interesting to understand that these are tiny steps that I had to take to improve my brand and build consistency. That can really change a lot. And I can already see the effects of the courses in my case. The courses helped me improve our presence in Social Media. I would totally recommend it to other female entrepreneurs.
[Featured image – photo credit & copyright: Nadja Raabe 2020, Photography:  Luke Betts]