Ethical Fashion and Sustainability with Valentina Soldera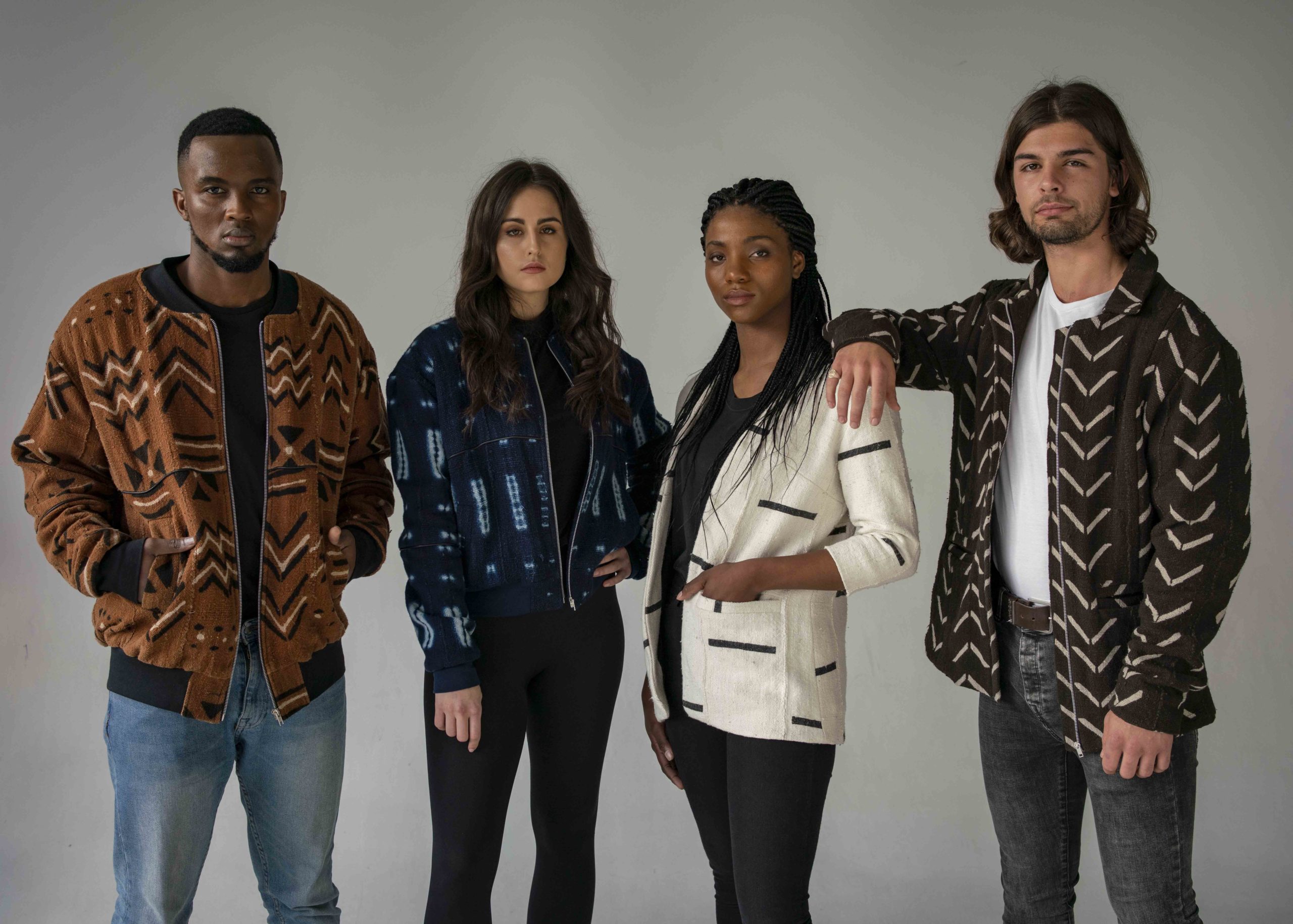 Valentina Soldera, a social entrepreneur with five degrees and experience in the legal sector, is the co-founder of Utamu, a sustainable and ethical fashion brand. Soon to be a lawyer, she believes that passion and diligence are fundamental to success in any endeavor one sets their mind to. Her dream is to help create a more ethical and sustainable business environment through education.
What started Utamu, the ethical fashion brand?
My dream to help create a more sustainable and ethical fashion industry through education and my business partner Diego's love for craftsmanship and purpose-driven business are the driving forces behind Utamu. After volunteering at a sustainable farming project in Uganda back in 2018, we travelled together around East Africa. There, we came across beautiful traditional fabrics which led us to embark on this purpose-driven entrepreneurial venture.
Where did you start?
We started the project in Kenya where we produced jackets made of kitenge, a 100% cotton fabric with vibrant African patterns, and asked our friends for feedback. Kitenge has a heavy chemical process and very little human intervention throughout its supply chain. Therefore, we chose to work with a handwoven fabric called 'mud cloth' from Mali that has an incredible process and tradition behind it. From the start, our ideas have constantly evolved and Utamu has evolved with them. Now, we've narrowed down our niche market to ethical, forward-thinking people who wish to support brands that resonate with their personal values of social and environmental awareness.
is an ethical fashion brand that celebrates craftsmanship and supports children's education
Utamu's values are: Quality, Transparency, and Community. Can you explain a little the specific reasons behind those?
Quality
We believe that a good design comes largely from using materials that are fit for purpose. Utamu uses organic cotton fabric that is plant-dyed and handwoven by the hands of skilled artisans in Mali using centuries-old techniques. As such, our garments are made to last. We want our customers to view our products as an investment. An investment not only in their wardrobe, but also in traditional artisanship and the environment. Therefore, they can appreciate the story behind the craft as much as the craft's beauty itself.
Transparency
Transparency is reinventing the fashion industry. By informing people, they're better able to choose which brands they are willing to support. This helps them make wiser purchasing decisions. Through Utamu, we aim to pioneer a shift toward a more circular textile economy wherein transparency is indispensable and positive social change inevitable.
Our next step is to integrate blockchain technology into our supply chain for greater transparency and accountability. Creating smart labels and a mobile experience will show customers the story behind every garment. We want them to know its production costs, material origin and resource consumption. As a result, our customers will become aware of the social and environmental impact of their purchase. At the end of day, you deserve to know what you wear.
Community
Our vision is to contribute to universal education. As we scale our operations and collaborate with more communities around the world, we strive to create value for both the artisans with whom we work and the children we support. This is because people are and will always be at the centre of our business. 
Why did you partner with Masicorp?
We have partnered with Masicorp, a results-driven organization that is tackling the low level of literacy in Masiphumelele, a community in South Africa where more than 40,000 people live disadvantaged and poor by the legacy of apartheid. For every jacket or tunic sold, our customers sponsor 3 months of English and Math classes for a kid at Ukhanyo Primary School in Masiphumelele. We're excited to partner with more organizations to bring us closer to our vision and to help achieve the UN's Sustainable Development Goal #4 by 2030: inclusive and equitable quality education and lifelong learning opportunities for all.
How closely are your personal values connected to the values of your ethical fashion business?
I grew up in Italy, where my father owned a clothing brand. Early on, he taught me the importance of using sustainable materials to protect ourselves and the environment. He introduced me to the values of quality and durability. He always told me – and still does – that it is worth spending more money on things if it means that they are going to last. I also remember him teaching me what materials a garment was made of just by looking at it first and then feeling it. From that moment, I would do it whenever I entered a shop. I would touch the clothes, guessed what material it was and then checked the label to verify if I was right. I still do it sometimes. 
How did you start focusing on ethical fashion?
Over the past few years, I began learning about the importance of transparency in business, especially in the fashion industry. 
As a result, I started questioning the brands I purchased from. Before buying something I began checking out the company. I wanted to know their impact our quality of life, society, and the world as a whole. 
When a brand is transparent about its supply chain and openly discusses the impact it has on all of its stakeholders – even though improvements can still be made – it increases its perceived value and thus customer loyalty.
How did your education influence Utamu?
Finally, thanks to my parents, I had the opportunity to graduate with a double degree in continental and common law. I also have a dual masters in law, entrepreneurship and technology. This has given me an international perspective of regulations and brought me closer to my aspiration of helping others on a global scale. After my education in law, I traveled through East Africa and realised how fortunate I was to have received an excellent education my entire life. My dream is to help create a more ethical and sustainable business environment through education in order to foster a wealth of opportunity for tomorrow's youth.
Why did you specifically choose to support children's education?
Utamu's vision is to contribute to universal education by reinventing fashion. Children are the greatest stakeholders. They are the next thought leaders and change-makers. If not armed with knowledge, they will be unable to tackle tomorrow's challenges. 
We believe in universal education. Through the growth of our ethical fashion business, we are committed to supporting families around the world unable to afford quality education for their children. Therefore, we want to demonstrate that the purpose of business is to lift people out of poverty and create prosperity.
. . . driven business are the driving forces behind Utamu.
How does Utamu come up with the specific design of each pattern? Is there any reasoning behind the designs? If so, what are they?
We want Utamu to contribute to a new narrative for South Africa and Mali, and for the African continent as a whole. Through our ethical fashion brand and the community around it, we wish to tell a story that protects Africa's rich cultural heritage yet welcomes and celebrates change. A story about the rise of a colourful and vibrant pop culture that Africa's diverse people are bringing into the global spotlight. 
What are your different collections? 
Each of our collections is inspired by a different traditional craft from an artisan community around the world. Most recently, our Mali Collection centred around a fabric indigenous to Mali called bògòlanfini in the Bambara language – bògò (earth) lan (with) fini (fabric) – or mud cloth in English. The country is home to many communities whose weaving and dyeing traditions are the basis of family and village unity. The tradition of making mud cloth dates back to the 12th century, when artisans began dyeing cotton in a bath full of leaves and branches of different plants, each giving out a unique color. The indigofera plant for blue, the hibiscus flower for red, and the bark of m'peku tree for orange. Every garment in this collection is named after a weaving village in Mali where bògòlanfini is made. 
Symbolism
The vast majority of indigenous textiles from around the world have some sort of profound symbolism in their patterns and colours. And Mali is no different. Many of the designs painted on bògòlanfini originally depicted social concepts and cultural dichotomies of the areas in which they were made. However, over time, some of the deeper, intimate knowledge of the cultural significance of each pattern has sadly been lost upon transfer to the younger generations of artisans. Nonetheless, we do our best to understand the meaning of the patterns we print on our garments. For example, our Segou jacket, originally worn as a belt by warriors going to battle, depicts bravery and fearlessness. Our Banba jacket illustrates the spindle used in the weaving process. Other patterns portray the love of family and community.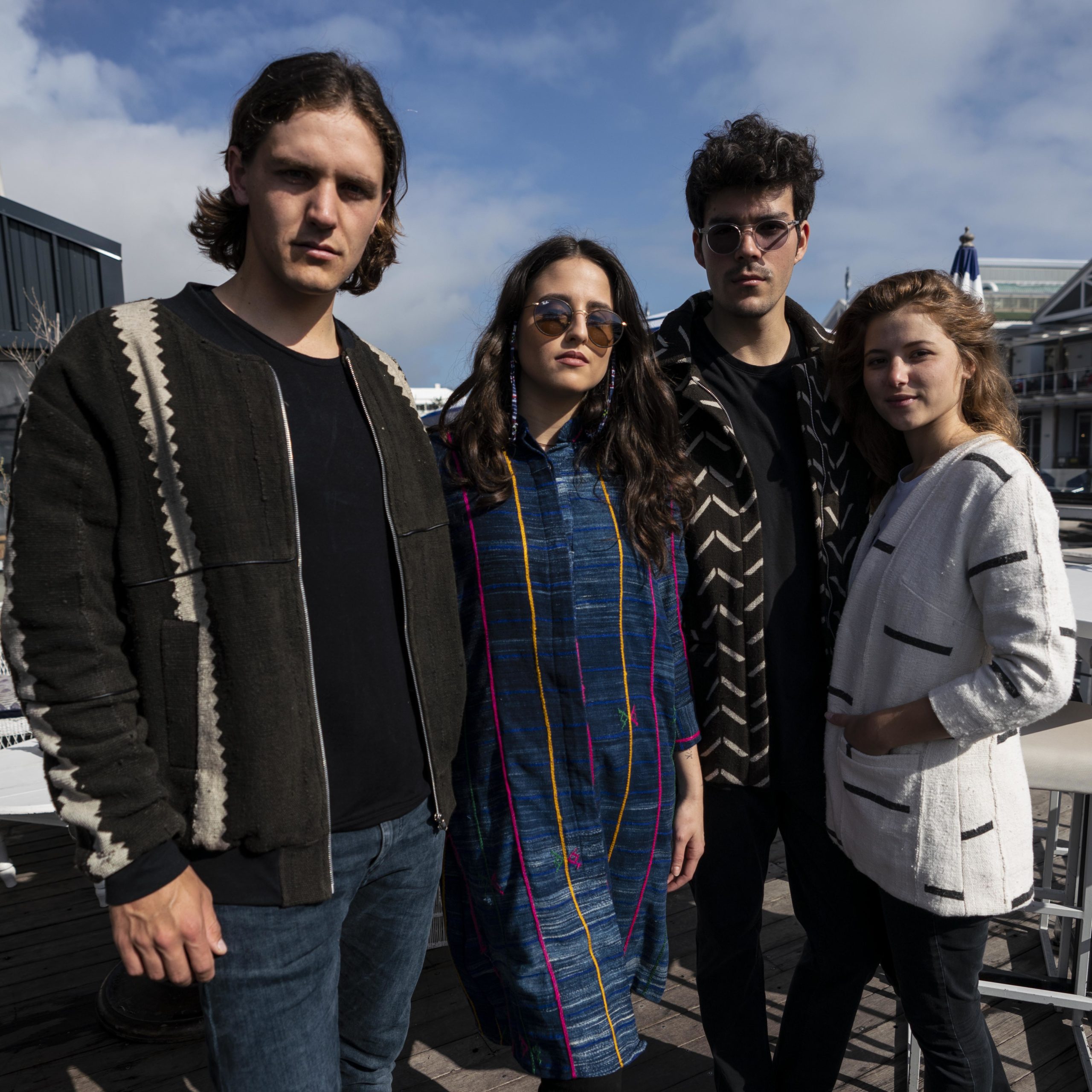 Why did you choose crowdfunding as a means to finance your sustainable and ethical fashion collection and what were the main factors that contributed to its success?
One of the main reasons was that we wanted to reach a wider audience in a limited amount of time. At the time, we were about to release our Mali Collection. Kickstarter was a great way to test the market's initial reaction by using a pre-order model. By doing so, we had the possibility to identify what the customer really wanted and calculate exactly how many units we had to produce, thus minimizing overproduction. Kickstarter was also a good way to incentivise our customers as we launched our products at a 35% discount rate.
The importance of a marketing strategy for a crowdfunding campaign
I can't stress this enough: to have a successful crowdfunding campaign you must have a great marketing strategy. As a startup, our biggest mistake was investing a significant amount of money in a marketing agency to run a strategy that brought us almost zero results. We were successful because we reached out to our networks and gained traction by word-of-mouth. Also, we leveraged targeted social media advertising to drive traffic to our campaign, and we contacted PR agencies to get our brand launch in the media.
How do you sell and market a sustainable and ethical fashion brand?
One of the keys to selling a sustainable and ethical fashion brand is the story behind it. You have to connect the customer to your brand story by explaining to them how the garment is made, where it comes from, why it's so awesome, and why you even exist. You should be able to take them through your sustainability journey and help them understand how investing in your brand will play a part in earthly positive change.
For example, at Utamu, customers learn how they reduce their carbon footprint, empower local artisans, and contribute to children's education. In return, they get unique, high-quality garments that represent their global outlook and commitment to positive change. We are only successful when people see Utamu as an extension of their values.
Successful Marketing Strategies
When marketing your product, identify what is unique about it and create a simple message to highlight that uniqueness and grab your customer's attention. Once they're interested, then you can take them through the experience that you've designed. Then they learn the whole story behind your brand and why you matter to them.
Keep in mind that people appreciate it when you use clear and direct language. Don't overwhelm them with too much information and, most importantly, only make claims that you can back up.
Stay up-to-date on movements in your market. Know who's doing what and where things are happening in your local sustainable fashion scene. Connect with like-minded people, networks and organisations. Without knowing it, they might all have great platforms to promote your brand and share your story. You might be able to provide value for them in return. Make sure that you participate in ethical fashion events and trade shows. All of these will help you establish your brand locally.
Be creative.
Create entertaining visual content through fashion shoots, short videos about your brand, and holding or participating in fashion shows. Nowadays, and due to the current situation we're living through, online fashion shows are a great idea.
Lastly, packaging is essential. If your garments are sustainable, then your packaging should be too. Don't miss out on what might appear to be small details because they can make a huge difference. Use as little packaging as possible. Get a supplier that has compostable or biodegradable packaging – fortunately, there's plenty online now. Go digital with your marketing where possible. This will save paper and to make a more lasting impression. Simply put, practice what you preach.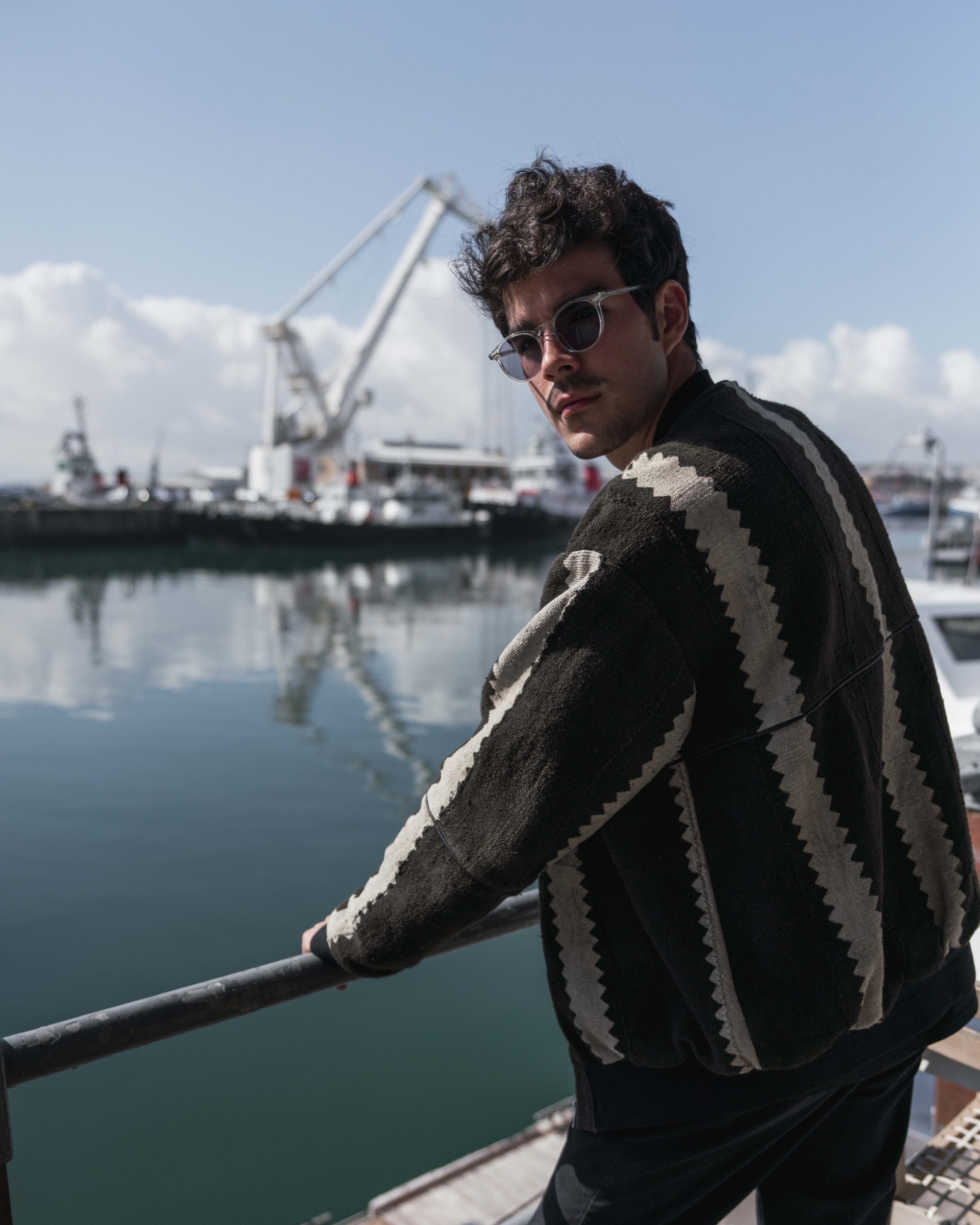 Marketing a sustainable and ethical brand
A robust digital presence is critical in retaining customers and reaching new ones. Every platform entails a different marketing strategy.
Maintain a constant flow of communication with your customers. Bring them behind the scenes of your brand. Give them access, authenticity and engagement. Engage with your customers by asking them to share things like their sustainability ideas and how they use, repurpose and recycle your products. When your followers start talking about your products, you will soon realise that your page is not the only source of content. Your loyal customers make up your social media army.
Recruit others
Reach out to influencers, bloggers and other online creators who share your brand's values and live a sustainable lifestyle. 
By promoting your brand amongst their like-minded audience, influencers can reinforce purchasing decisions and help you grow your audience of people that resonate with your brand's products and values. 

What platforms do you use? 
We're most active on Instagram. Simple things like adding the right hashtag on your post allows you to reach millions of people. Resharing a post on your Instagram story in which someone has tagged you might seem unimportant. However, it actually increases customer engagement and makes them feel special. This results in increased customer loyalty.
Finally, start selling on your website and on sustainable fashion platforms such as Etsy. Participate in pop-up shops and markets or have a showroom to increase brand awareness where customers can touch and feel your product.
What are the positive and negative aspects of running a fashion brand that is also a social business? 
Well, skepticism in our commitment to funding education is a big one. I think largely because of greenwashing and brands overpromising their value proposition, certain customers simply might not believe that part of their purchase will support three months of education. This is something we're tackling through blockchain technology. Customers will be able to trace the full impact of their purchase, making their experience more transparent and intimate. 
Why do customers choose Utamu?
When deciding between Utamu and another brand, customers often choose to support Utamu because they truly resonate with what we're doing. It makes them feel great knowing that they have made a lasting contribution. They contribute to the preservation of a traditional craft from an artisan community, and also to the education of a child for a better future. Plus, now they have a gorgeous conversation starter on their back.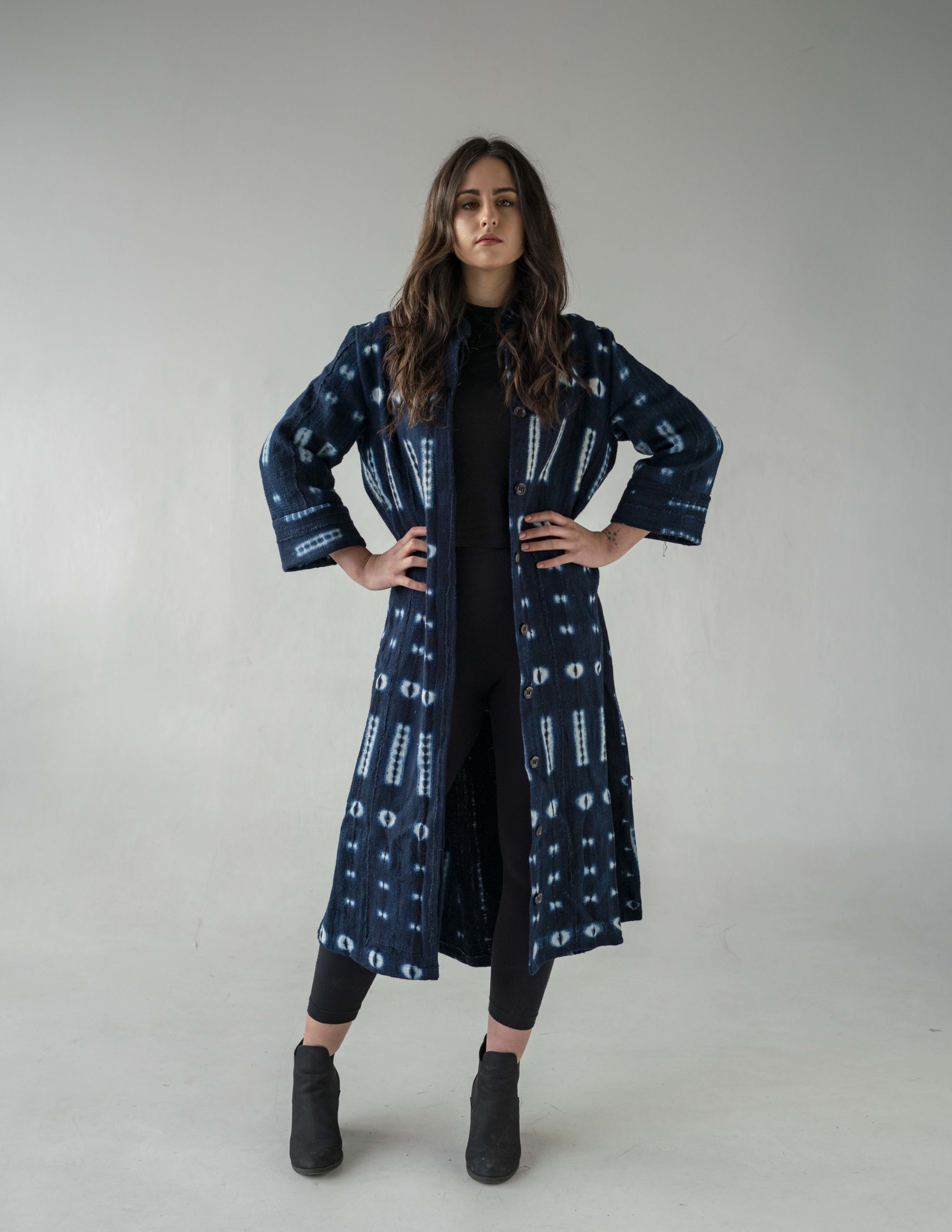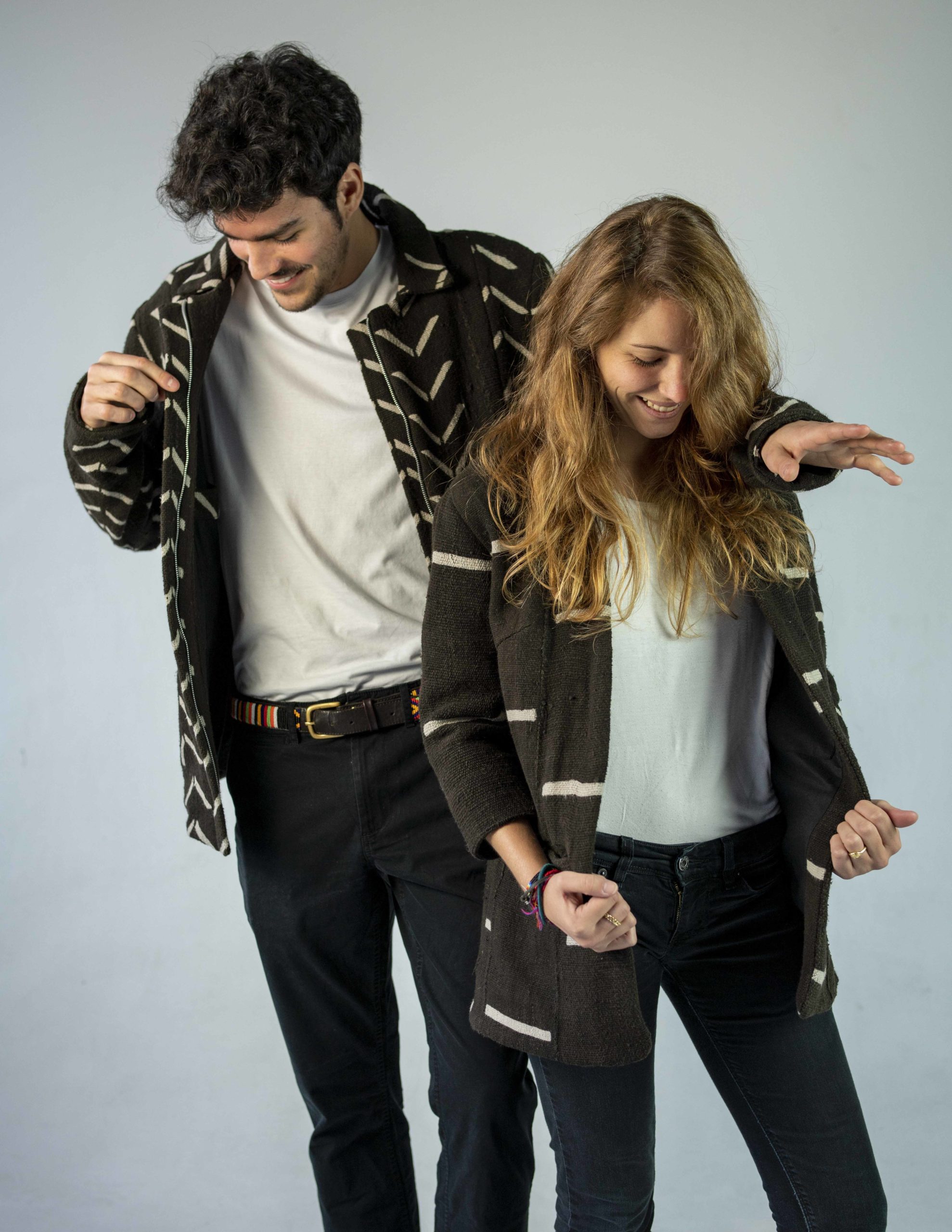 What sustainability guidelines/rules do you uphold at Utamu? How important is sustainability in a business today? 
Overproduction is the biggest problem in fashion. Resource waste, pollution, soil degradation, deforestation, toxicity in manufacture and carbon-fuelled supply chains make it one of the most environmentally damaging industries. This limits buying options for conscious consumers seeking sustainable alternatives. More importantly, these challenges pose an increasing threat to the health and safety of workers across fashion's value chain. This extends primarily throughout the developing world.


Conscious consumers will increasingly favour quality craftsmanship and closed-loop systems. Utamu is a relentless advocate for that shift within the wider textile economy. Utamu believes that its customers should know the story behind every garment. They should know the origin of materials, artisans involved, water and electricity consumption, carbon emission, and a detailed breakdown of our production costs. 
You're tackling the UN's Sustainable Development Goals – why?
At Utamu, we believe that tackling the UN's Sustainable Development Goals through conscious fashion businesses is instrumental. We are working towards the eradication of poverty. Also, we are ensuring inclusive and equitable quality education for all, and achieving responsible consumption and production. Finally, we are committed to helping tackle the environmental and social issues related to the fashion industry's historically wasteful nature. We embody this commitment in the materials we use, our resource management throughout our value chain, our made-to-order business model, and our active, transparent and educational engagement with our customers.
. . . when deciding between Utamu and another brand, customers often choose to support Utamu because they truly resonate with what we're doing.
You are soon going to be stepping down from your current role at Utamu. What led to that decision and what is the plan for Utamu's future?
Over the past two years, my co-founder Diego and I have learned a lot about business. One of our biggest mistakes was disregarding the potential adverse effects our business could have on the continuity of the romantic relationship we had at the time we started Utamu – and equally, the negative impact our romantic relationship could have on the continuity of our business. It was an important and difficult lesson to learn, and therefore one I wish to share with all aspiring entrepreneurs. 
Even if you and your partner want to spend your lives together, I would suggest that you avoid mixing love and business at all costs. Attempting to juggle both at once can be a disaster waiting to happen. Both your business and your love life require a tremendous amount of time and dedication. This becomes incredibly difficult when there is a lack of clear boundaries between the two. 
What does the future of Utamu look like? 
For the sake of Utamu, we have made the difficult yet definite decision that it is best that the company continue under Diego's leadership. This was not an easy decision but it was the result of much deliberation. I am in the process of stepping down from my current role as COO of the company. This is not because I do not believe in the company's success. We agreed that Utamu will succeed if only one of us takes it forward. I have decided to carry my knowledge from this valuable experience with me as I pursue my next entrepreneurial ventures in fashion and travel. 
Are you looking for new people? 
We are in the transitional phase between our first iteration, Mali Collection, and our second collection. Utamu is looking for partners to collaborate with and female talent to grow its team. We are looking for a female co-founder who will step in. We want someone to help drive the company into its next stage of growth. The ideal candidate is a creative who has significant experience in fashion production and marketing. Get in touch with us via email or social media – we'd love to have a chat!
If you want to read about Valentina Soldera and her sustainable and ethical fashion brand
Utamu
 check out their 
Instagram
. If you are inspired by her story please check out other articles in our online magazine.