New year, new hopes and new goals! The beginning of the new year always feels a bit magical and joyful. 2021 feels although different than all the past years. It stands in the shadow fo devastating past 2020, which no-one will ever forget. It turned our lives upside down and challenged our entrepreneurial visions. Do you feel that your batteries are low too?
We as entrepreneurs are used to deal with tough situations and feeling of solitude on a daily basis. Total insecurity and inability to predict even the next few months plaid harsh on mental health and wellbeing. Did you know that 72% of entrepreneurs are directly or indirectly affected by mental health issues compared to just 48% of non-entrepreneurs?
Looking after mental health was always one of the top success criteria for entrepreneurs. However, it seems that the current pandemic has made it so much more obvious that we cannot ignore it!
That's why we are starting this year with an event on entrepreneurial mental health, to help you keep your positive mindset and find a lot of energy to conquer 2021.
As a key-note speaker, we invited Alessandra Patti, founder and mental health first aid instructor at FindYourWay Coaching. She will speak about dealing with core entrepreneurial issues and show you exercises on:
how you can improve your ability to switch off when you are done with your working day;
how you can take care of our mental health and prevent yourself from burning out;
how we turn that feeling of "not doing enough" into something positive and great.
Become a Member
Turn your passion into a purposeful business and live life on your own terms by learning from entrepreneurs who made it while being supported by the community of like minded-female founders
And after the talk, there will be a lot of time to network, so you can find help among the supportive community of fellow like-minded female founders. Grab the chance to pitch your business and receive help or feedback.
We will close our event by setting our annual resolution for mental wellbeing! To a great entrepreneurial 2021!
Register by "RSVP" above and receive a zoom link in your event ticket.
FAQ: Can men join? Of course, everyone is welcome!
Starts at 16:00 CET Berlin/Paris & 10:00 EST New York
Take Your Business to the Next Level by Taking Care of Your Mental Health
Alessandra Patti, Founder & Mental Health First Aid Instructor at
FindYourWay Coaching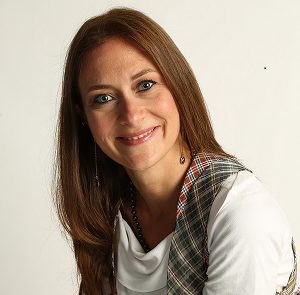 Alessandra Patti, born in Italy but "adopted" by Zurich in Switzerland, is an assertiveness coach and mental health first aider at her own coaching practice, FindYourWay Coaching.
After a transformational journey from translator and then marketer, she followed a long time interest and passion which was psychology school. To then be transformed in an accredited coaching practitioner. As many entrepreneurial journeys, when she quit corporate in 2017, she started taking a 80% job, to then manage to create her coaching practice and be fully on it by the end of 2018. Additionally to being specialized in assertive communication (speaking up, creating boundaries and live full self-love!), she became a mental health first aid instructor and university lecturer, teaching people how to take care of their own mental health and recognize signs of distress in others.
She enjoys cooking, dancing and reading and lives in Zurich with her husband.
Q&As with Alessandra Patti

Pick our speaker's brain. Ask your questions and get answers.
Pitch your business,  crowdsource help and set wellbeing resolutions
You get 2 minutes to present your business and ask a question to our community.
If you need help with something, we will crowdsource the feedback to you from the audience.
We would also love to hear your wellbeing resolutions. Sharing your goals with others is an important success principle.