Business woman in Iran: Pardis Rostamzadeh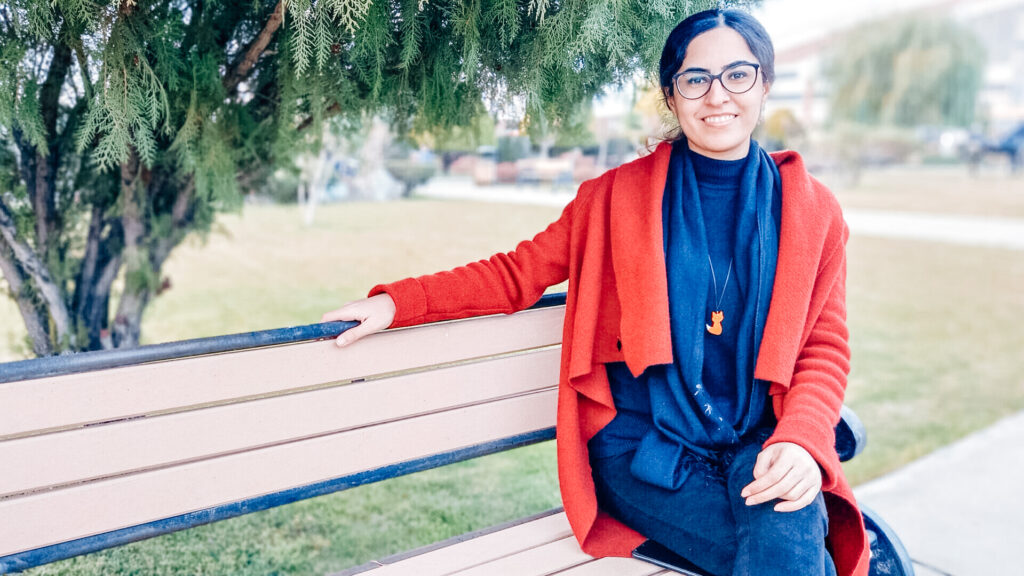 Businesswoman in Iran: Pardis Rostamzadeh, Co-Founder and CEO of BASA Polymer
Building a business from scratch in a country that has been exhausted by sanctions for over 40 years is already an outstanding achievement. Being a woman in an extremely patriarchal society and founding a successful company in a male-dominated field – is beyond any regular praise. In this article, Pardis Rostamzadeh will give us an insight into how it is like to be a female entrepreneur in modern Iran.
Pardis Rostamzadeh is a co-founder and CEO of BASA Polymer. She received her master's degree in polymer engineering in 2011 and co-founded her company in 2012. BASA Polymer is a chemical company in Iran that has been certified as a knowledge-based company since 2015. BASA Polymer's flooring products have been installed over more than 1,500,000 sqm in different industrial sectors.
created a technology to produce flooring materials that are resistant to chemical spillage and mechanical impacts.
BASA Polymer's flooring materials are two or three-component products in the form of liquid that are mixed just before the installation starts. Then a chemical reaction takes place and changes the liquid to a solid surface. The flooring is non-absorbent, seamless, chemical resistant, and poses very high mechanical strength that can withstand heavy traffics of vehicles and heavy object fall. Using this material as the flooring makes a hygienic environment and protects the substrate from corrosive chemical spillage and mechanical impacts.
When did you come up with the idea of opening your own company? And do you have any other co-founders?
In my second year of MA, one of my classmates back then – my co-founder now- brought up the idea of developing new formulations for a resin-based flooring material that were not present in the Iranian market at that time. Together, we started negotiating with companies to fund the project. We found two companies interested, but as they failed in supporting us financially, we decided to submit our business plan to an incubator center, Polymer Incubator Center, and started our own company.
You took part in an accelerator program; how did it affect your business?
As I mentioned before, we finally got accepted into the Polymer Incubator Center. They provided us with an office, a laboratory, and a workshop for production on a small scale. Besides paying much lower rent for the properties we were using, the privilege of being in a specialized center in our field that was supplied with all the tools and equipment we needed to develop our product helped us a lot. In addition to that, we were also using the counseling services and financial aids of the Iran NanoTechnology Initiative Council (INIC). The counseling helped us overcome our lack of experience and knowledge in the fields of management and finance.
Become a Member
Turn your passion into a purposeful job and overcome business challenges with the help of online courses in a supportive environment of like-minded female entrepreneurs.
You did flooring for so many different industries like marine industry, hospitals and healthcare, aviation and so much more. How did it all start?
One of the main challenges we had at the beginning was convincing clients to make a purchase. This is harder for B2B businesses like us. We found a pharmaceutical company that was looking for a durable flooring material suitable for their warehouse. All they had tried before had failed. So, they asked us to apply a sample, and they did a field test by dropping their heaviest container to our flooring sample. They were surprised when the sample stayed intact without any signs of cracks or de-lamination. This was a start for our long-term cooperation with this company. And as they were a well-known pharmaceutical company, this helped us start negotiations with other factories in this area as well.
Do you have many international clients? How do sanctions affect your business?
We have just started our marketing for international markets. There are lots of challenges we already have faced. The most important one is a problem with money transactions. As Iranians, we cannot open bank accounts in foreign countries. Also, dealing with Iranian companies brings a level of risk for international buyers because of US sanctions. Moreover, we cannot get our raw materials from international suppliers easily, again due to the transaction problems. Some companies do not even respond to our requests when they find out we are from Iran, which can be irritating. I believe this is a kind of discrimination that is being ignored by the world due to political reasons and the collective interests.
Sometimes I receive letters with salutations for the company's achievements addressed to a male recipient as if nobody could imagine a woman in charge.
Iran is usually perceived as a patriarchal society, what is it like to be a female entrepreneur in Iran?
Iran's economy suffers from mismanagement, recession, inflation, pandemic, and sanctions. Being an entrepreneur in this situation is not easy at all. It gets harder when you are a woman and apart from a difficult economical situation, you feel constantly humiliated in your everyday life. For me, it is even tougher because the industry I am working in is completely male-dominated and you can rarely find women in it; they usually only work in the sales and as clerical staff. Sometimes I receive letters with salutations for the company's achievements addressed to a male recipient as if nobody could imagine a woman in charge.
Did you face any prejudice from your clients? How did you overcome them?
Yes, there are lots of examples. One of my first encounters was a situation where I was with my installation crew on a project. The client's representative refused to talk to me and ignored my presence. Instead, he talked to the installation crew member who was under my supervision. It also happens a lot when somebody calls for technical advice and when they hear a woman's voice, they clearly doubt your ability to help them. So they ask to speak with a male colleague. In these situations, when you prove your proficiency in the subject, many people will accept your assistance. The problem is the prejudice they have in their mind that women are incapable of knowing technology. However, some conservative clients feel more comfortable dealing with a male expert anyway.
Believe in yourself. There is nothing you can't handle.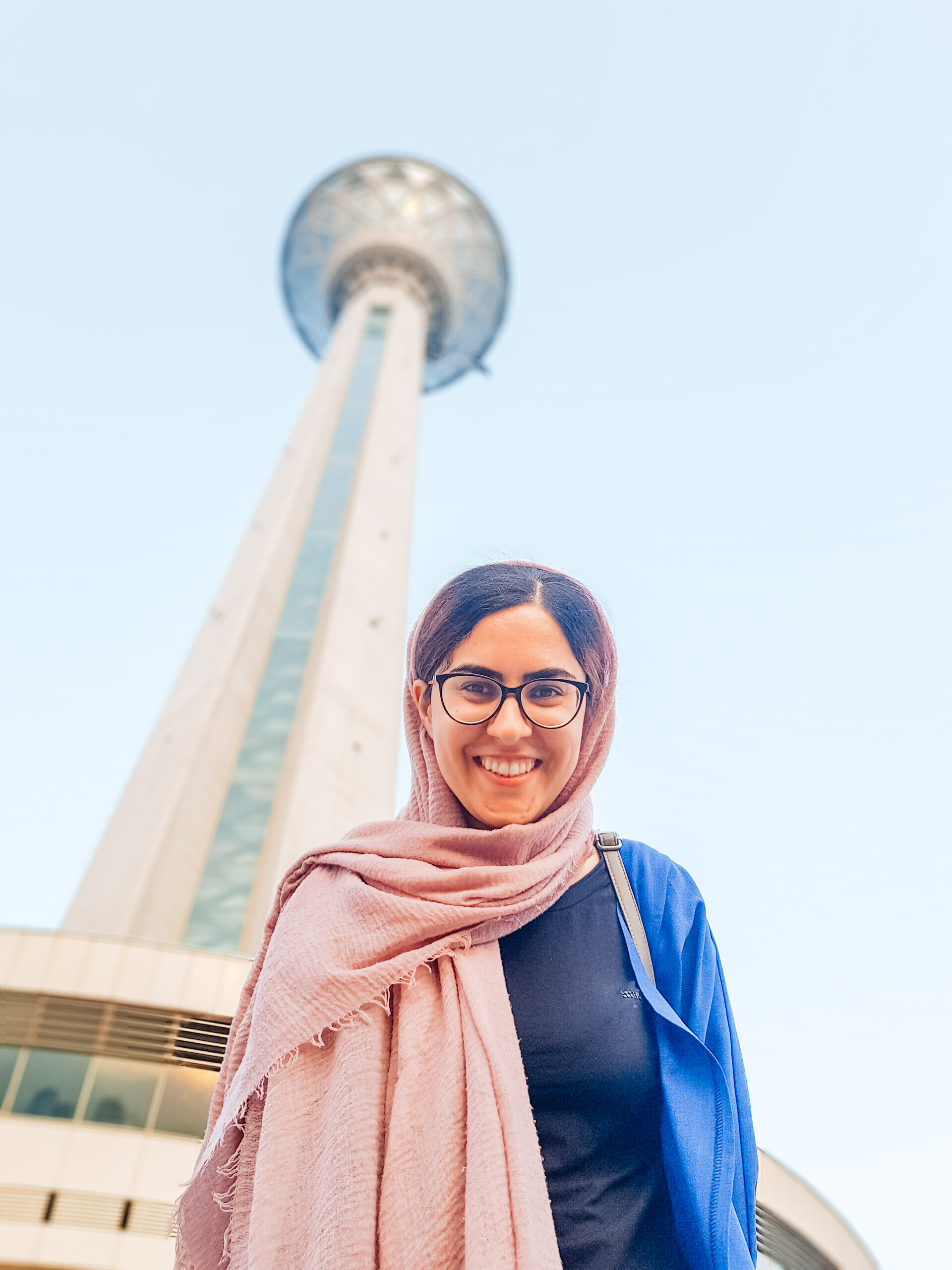 What would you advise to young women who want to start their business in Iran?
First of all, I recommend all my fellow young woman entrepreneurs to believe in themselves. There is nothing you can't handle. Also, try to learn as much as you can to overcome any possible underestimation by showing your proficiency. Asking for help and networking is crucial for speeding up the process. Talk about your achievements, try to create a personal brand, so that you can inspire younger generations.
Why did you join Female Founder Space? And what is your experience with it?
For me, joining Female Founder Space was an opportunity to connect with people from all over the world from whom I can learn and with whom I can network. When I attended the launch event of FFS, what I found very touching was that even though we were from different parts of the world, we had almost the same experience.
Regarding all I said about sanctions and being isolated as an Iranian, it feels good to be part of an international community. Also, there are lots of practical online courses on the website that I found very insightful. I would like to take this opportunity to thank all the team, especially the founder Val Racheeva for making all of it possible.
Article written by Irina Moiseenko