Why Self-Care is Crucial for Entrepreneur Success: A Guide to Prioritizing Yourself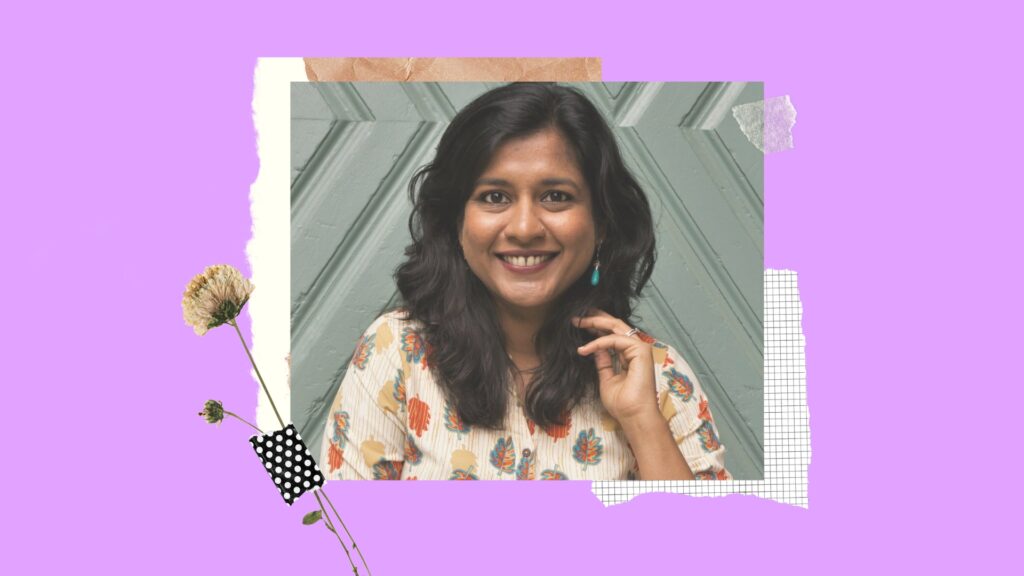 Without taking self-care entrepreneurs can easily burn out, especially in the initial days of their journey. In this article, Gitanjali shares her experiences with entrepreneurship, struggling with work-life balance, and what she has learned in the process.
Self-Care in Solopreneurship
Since I became a mother and am now self-employed, self-care has taken on a different meaning. While it used to be automatic and easy to integrate into my daily life a few years ago, it has become a lot more challenging now. 
I quickly learned that as a solopreneur, it is easy to get caught up in the hustle and grind of building your business. And being a solopreneur means that you are your own boss and colleague. You have no accountability partner. You have a business to build. With so much on your plate, taking care of yourself can often fall by the wayside. 
But here's the thing: neglecting your own self-care can hinder your success as an entrepreneur. When you're burnt out, stressed, and running on fumes, your creativity, productivity, and overall well-being can suffer. That is why it is crucial for solopreneurs to prioritize self-care as a non-negotiable part of their business strategy.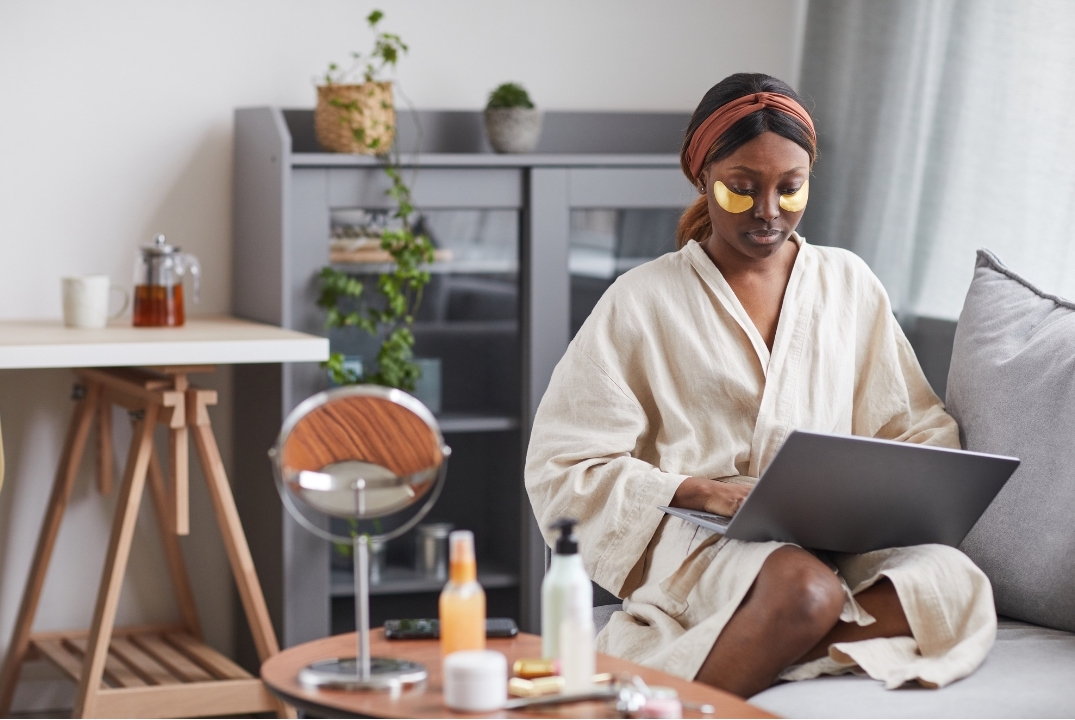 Self-care is not just a buzzword or a trendy concept.
It is anything you do to maintain or improve your physical, mental, and emotional well-being. It's about intentionally taking time to care for yourself, instead of just waiting until you face burnout or are sick to take a break. Self-care can take many different forms, from exercise and healthy eating to meditation and journaling, and you can decide what works best for you. Ultimately, self-care is about recognizing that your well-being is crucial to the success of your business and making it a priority in your daily life.
Why do we end up neglecting this very important aspect of our lives?
In the initial days of solopreneurship, we're in a hurry to see results. I feel like this all the time and in the first 3 months even tried to live like that: working weekends and at night after my daughter went to bed. After just three months of doing that, I ended up lying in bed for almost 2 weeks, unable to work because I was just so exhausted. Since then, I realised that this is not sustainable and I need more self-care.
There is a saying in German: höher, schneller, weiter which translates to faster, higher, further. That's what we want in life because we compare ourselves to successful entrepreneurs who have been in business for years. Success stories are all around us. We want to see quick results and are willing to do whatever it takes, work as many hours as needed so that we make a sale tomorrow. And we forget to take care of ourselves.
But here's the thing, and read carefully, because this is the most important piece of advice I can give you: building a business is a marathon and not a sprint. You will make little steps of progress on some days, massive leaps on some days and no progress at all on some days.
One of the biggest reasons that self-care doesn't work or often gets left behind is the unpredictability of our lives as entrepreneurs, especially in the beginning. For me, this is even more true since I am a mother. When I did my first quarter review of what I spent time doing and what I accomplished, I figured that I was unable to work for about one-third of my time because we were constantly ill. So many meetings had to be canceled. And I had to find a way to be ok with resting and not pushing through the illness to get work done. You might get requests for meetings or invitations to interesting events that disrupt your days, no matter how much you plan and organise.
This unpredictability leads to chaos in our work and neglect of self-care. We try to make progress in a lot of different areas at the same time, think we can multitask, and have a lot of half-done projects. In the process of networking, creating a social media presence, and creating our offer, I lost hours doing things that weren't so important for the initial days of my business. I didn't have a schedule so I did a lot of context-switching: half an hour of social media, followed by a coaching session, followed by writing my tutorial scripts, and then uploading blog posts to my website. This context-switching increases stress levels and leads to fatigue, which in turns lowers productivity. 
The solution: Organise Your Work
A very important step in self-care during your entrepreneurial journey is organising yourself and your work. Here are some ideas on how you can achieve that:
Become a Member
Turn your passion into a purposeful job and overcome business challenges with the help of online courses in a supportive environment of like-minded female entrepreneurs.
How to Finally Start Self-Care
Now that you have figured out how to organise yourself and plan your time, it's time to take care of yourself as well. As I mentioned, self-care can be anything you need it to be. As with most things, there is no single solution for everyone.
1. Delegate: Delegating tasks to others, whether it's a spouse, family member, or hired help, can help alleviate the workload and reduce stress. People around you can support you and get things done even if it's not exactly how you want it. Let them do it. Hand off tasks to other people to free up a few minutes of your day.
2. Automate: This is one of my favourite things to clear up (mind) space. I realised that we have several tasks in our daily lives that take up little pockets of our time, like paying bills. If you can, automate these tasks: set up automatic payments so that you don't need to think about it on a daily basis.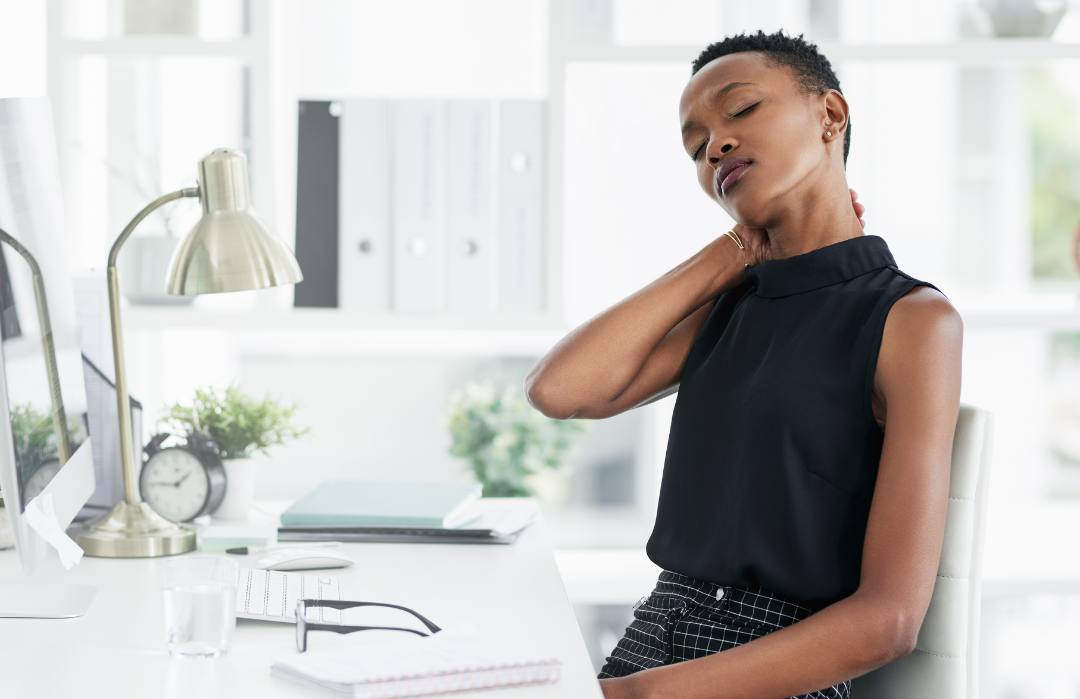 4.  Get Support: Remember when you were younger, you would spend time with relatives and friends while your parents spent time together or doing household chores. Over time we seem to have lost this sense of community and support, but we're not meant to do it all alone. Don't be afraid to ask for help when you need it. Whether it's from a family member, friend, or professional, getting support can help alleviate stress and improve overall well-being. Spend some money to hire a cleaning lady, a graphic designer or virtual assistant. It will save you hours of work.
5.  Take Breaks: It is essential to take breaks throughout the day, whether it's to stretch, take a walk, or simply take a few minutes to relax. Taking a short break will give you a boost of energy. Prioritise your self-care so that you can be better and stronger at work and for your family too. I'm sure you're saying, "I don't have time for all of this", I've said it many times too.
Remember, it's a marathon, not a sprint. It is ok to slowly build your business and take care of yourself at the same time. In fact, it's the key!
Gitanjali More is a consultant for international parents and an intercultural job coach from India. She is currently based in Berlin. Find more information on her services here: The Confused Mother (www.theconfusedmother.com)
. Additionally, she can be contacted through her email address at
hello@gitanjalimore.com