Wellness with Julia Laukemann & My Blossom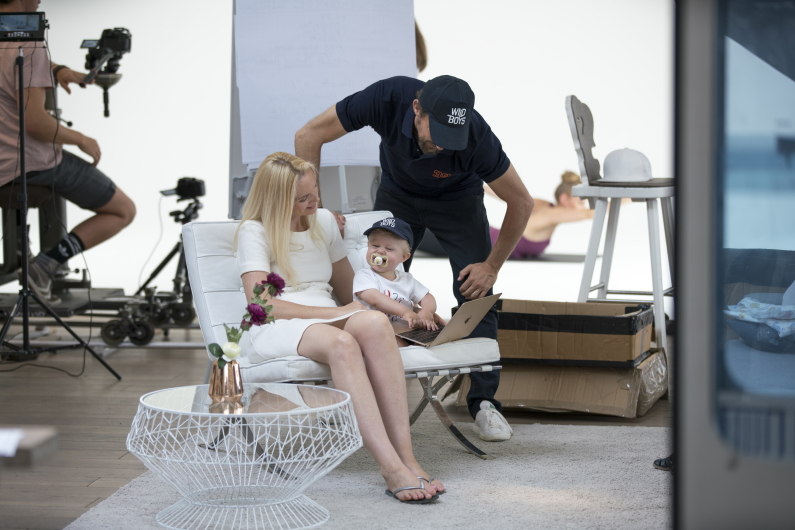 For the past 12 years, Julia developed and managed the product portfolio of a German media company, founded a start-up accelerator, kicked off My Blossom as a part-time project in parallel and developed their MVP during my maternity leave. Julia left her corporate job last year to focus on her passion, and My Blossom's goal, to connect more than 1 million women in Europe over the next 5 years with their happiest self. Before her corporate career, she worked as a consultant for media companies, Telcos and hardware manufacturers in Germany and Europe. Furthermore, Julia has an M.A. from LMU München in Political Science, Organizational Psychology, and Intercultural Communication; as well as an MBA in Leadership and Communication from TU München. She spent part of her high school in the United States of America and part of her university studies in Italy.
Wellbeing for all female founders: Test My Blossom for free by the end of July 2020 and get a chance to win a free mask! Take part here.
What is the story behind My Blossom and how does it relate to your personal story?
Just like so many women out there I was spending many years driving a successful career I thought I needed to prove myself, trying to find the right partner and start a family – but in all of this completely ignoring my true emotions, passion and needs. 2014 was the year everything changed. A year in which my first marriage broke down, I moved twice, worked day and night in a stressful job, had no time for myself and ignored some serious warning signs of my body. A couple of days before Christmas, I found myself in an emergency room, fighting for my life. Destiny gave me a wake-up call: I had ignored a pregnancy with my new partner which turned out to be a dangerous tubal pregnancy. Something I wanted for my entire life, having a baby, turned into something that almost killed me. How could this happen? I was searching for answers and I secretly knew the answer was not to be found in my environment, not the people around me, but in myself. And I knew I needed to start healing physically and emotionally. 
I had been practising Sports, Yoga and Pilates for many years already, but always in studio environments. Post-surgery I was not allowed to take up most of the exercises I did before. So I started to look online for a mix of Yoga, Pilates, functional training and meditation programs that could help me feel better. There was much on YouTube, there were a few apps, but there was no product which could combine all the elements I needed. And none of the programs were designed to help me feel better, feel more positive emotions. 
So I decided to build such a product myself. An app that would combine all elements of healing via Yoga, Meditation, Pilates and healthy Nutrition and on top would also track your emotions. I had been developing digital products for a media company for many years, so I knew how to do it. And I had the right people around me to support and realize my vision. This is how My Blossom was created.
The idea behind My Blossom has enabled me to transform, to connect to my happiest self – and I want as many women as possible to experience this too!
None of the programs were designed to help me feel better . . . so I decided to build such a product myself.
What three words best describe what My Blossom stands for?
Connect. Happiness. Yourself. My Blossom app wants to enable you to connect with your happiest self. Because happiness already lies within you. We give you the self care tools (Yoga, Pilates, Meditation and a mindfulness diary) that empower you to live a more balanced and happier life. And with the next version of our app we are launching this summer, you will be able to track your emotions throughout your process and clearly see how your self care practice with My Blossom positively influences your emotional and mental state.
You co-founded the company with your husband, does running a business together strengthen or disturb your relationship? How do you manage it?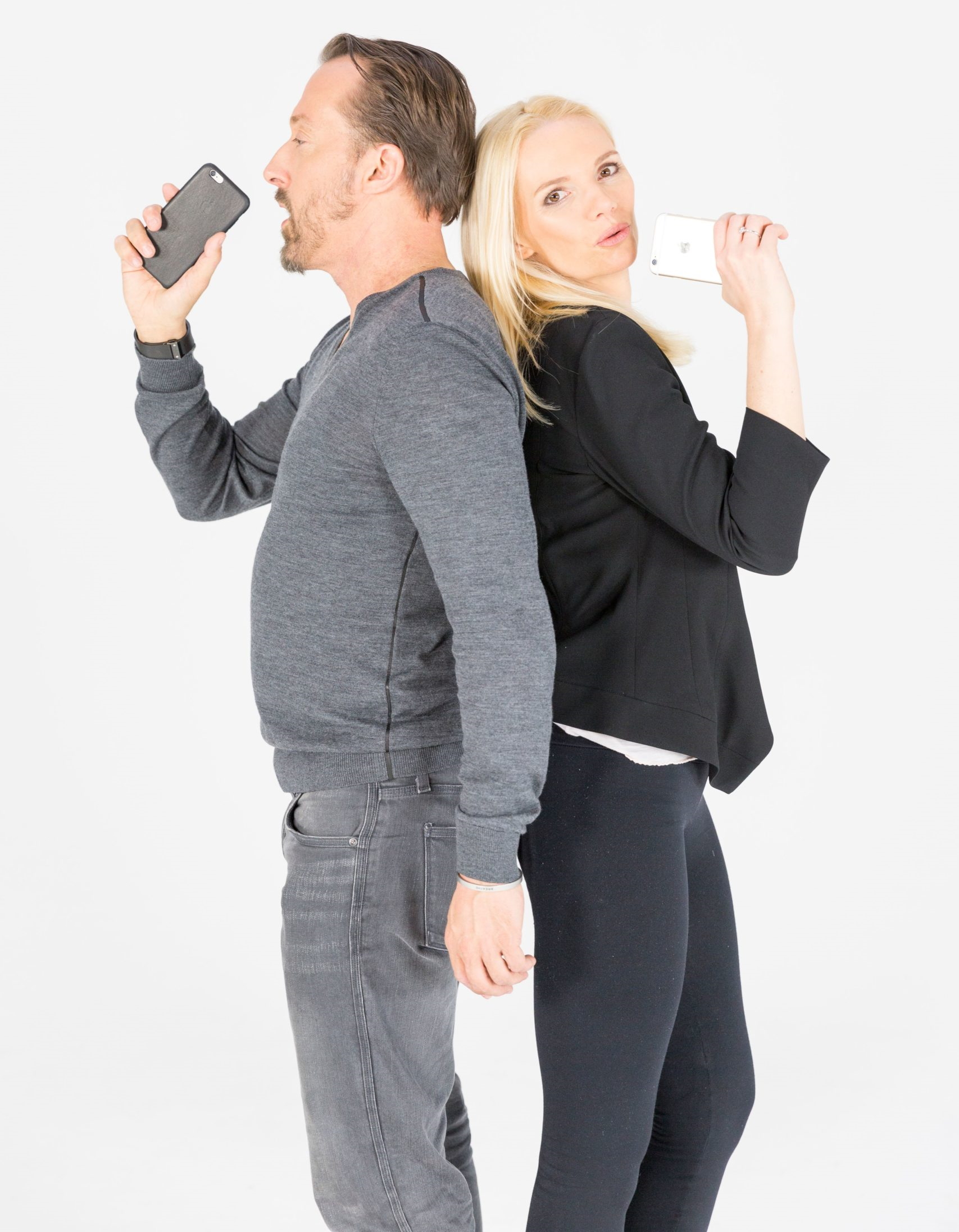 In our case, My Blossom and our philosophy behind it, helped us growing together and becoming even stronger as a couple. After I recovered from my tubal pregnancy surgery, practicing self-care helped us to both live a more balanced and healthy life and eventually to become parents of a beautiful and healthy today 3-year-old. My Blossom also helped us cope with another very stressful time in our lives: When we were in the middle of developing our MVP, Marc had an accident and had to get surgery on both of his legs. After the surgery, for a few weeks, I had to take care of a husband in a wheelchair, a 7 months old baby and a Startup we had just founded. And as our house wasn't suitable for Marc in "wheelchair mode", we all had to move into Marc's law firm office. In order for me not going crazy during this time, every evening after all lawyers had gone home, I consistently pulled out my Yoga mat and practised with the content we had just produced for My Blossom.  And I learned again, that if you take care of yourself as a woman, you remain strong as a mother and wife and capable of taking care of your family and your business.
What does a typical day look like for you?
Every day starts with my personal "happiness boost": My son climbing into our bed wanting to play with me and my husband being so kind in bringing me a coffee (which he perfectioned in preparing over the years). These 10 to 15 minutes in the morning are so important for us as a family to connect and start the day in a good mood. While Marc prefers to meditate or practice Yoga in the morning, I am more an evening person for my "me-time".  Marc usually brings our son to Kindergarten and then goes to his office while I spend the morning in my home office or meeting with suppliers, investors or partners.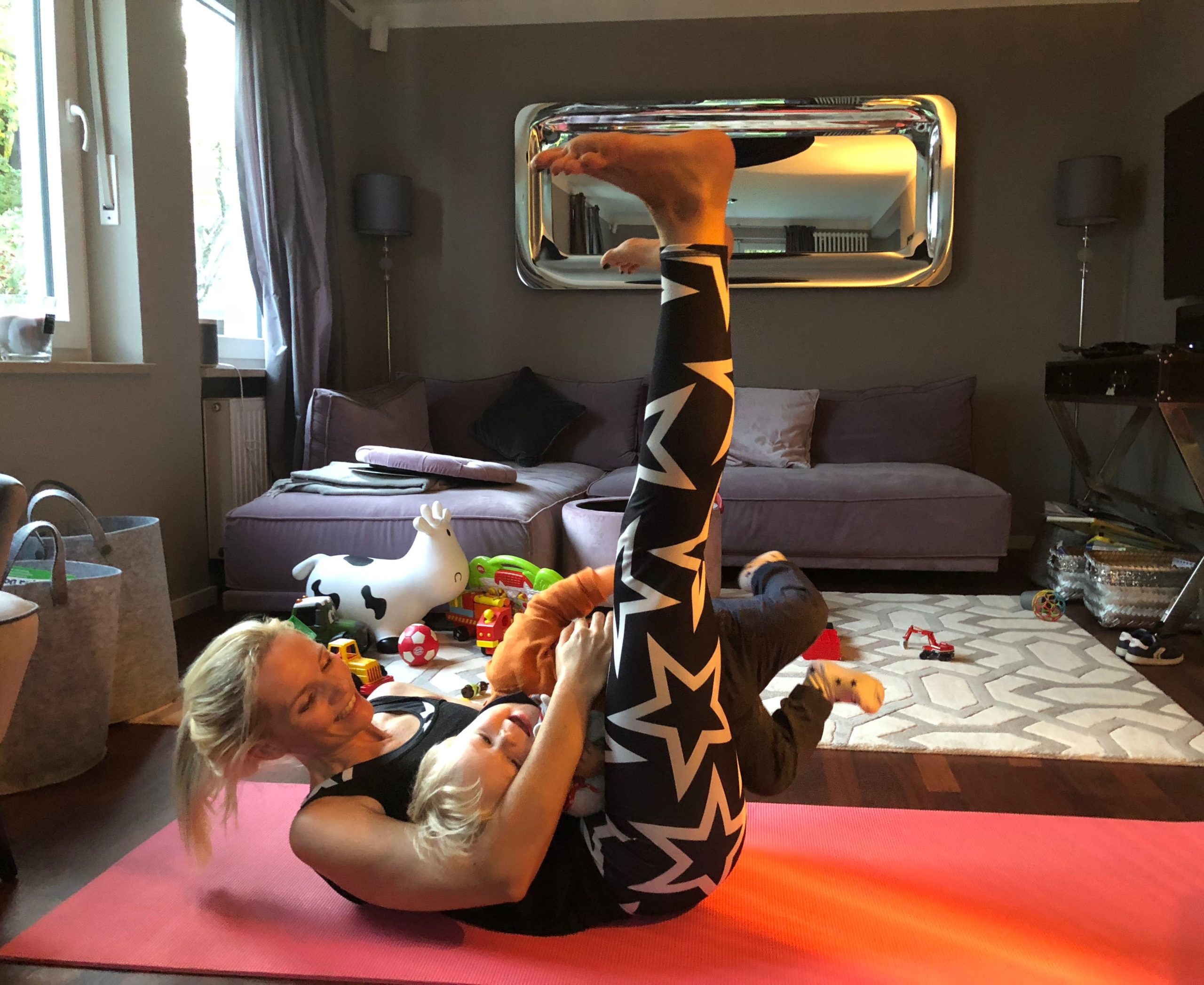 For lunch I usually prepare a salad while listening to news and podcasts. I pick up our son at 16h from Kindergarten, we then have some play time again just the 2 of us before I prepare dinner. If Marc is back from the office early, I still have some 30-40 min for my personal "me-time" I spend with Sports, Yoga or getting some more work done. If he is late, I will do this after our little one has gone to bed.
As a mom and a business owner, how do you maintain a work-life balance?
By never skipping my personal "me-time" for self care. And by having a bit more of it during the weekends.
. . . my personal "me-time" routine helps me and the business stay healthy.
What does My Blossom do to help its employees maintain a work-life balance?
My Blossom currently has no employees, only me at the moment, so there my personal "me-time" routine which helps me and the business to stay healthy. I am a strong believer not only in work-life balance but also in gratitude. In gratitude towards the feedback you get from your customers, your co-founders and your investors (it helps you make your product, your service and your business model better) and gratitude towards all the suppliers and freelancers you work with. It is their hard work, their creativity and also their (and your investors') trust in you as a founder to get your start up over the line, of becoming profitable and a scaling and sustainable business in the future.
What is the biggest obstacle to getting funding when you're a part-time entrepreneur?
To find investors who trust in you getting things done. When I started pitching My Blossom, my investor counterparts were mostly male and with little to no connection to Yoga, Meditation or any form of self-care. And with no imagination that as a mother you can found a start-up and develop an MVP part-time, back then still managing a corporate job in parallel, and take care of your family – if you make sure you stay physically fit, mentally clear and follow your passion. "Let me ask my wife what she thinks of your idea?" was a sentence I heard very often, and then never heard back again. But I didn't give up and eventually was lucky to find angel investors who knew me before and were aware of what I was capable of delivering.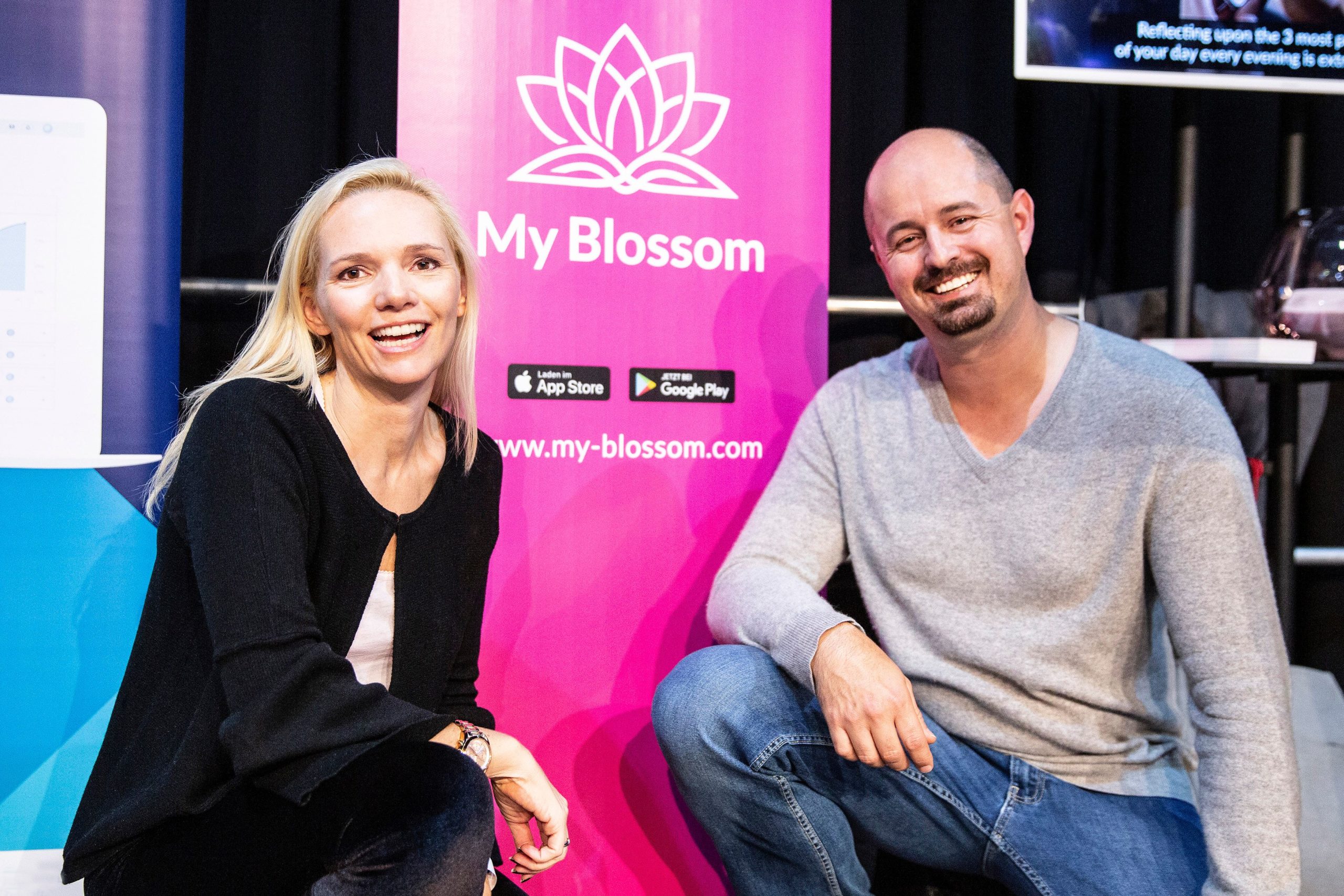 I wish there was a dedicated fund here in Germany/Europe investing into startups which were founded part-time by mothers. Because every woman who has achieved going through the process of founding part-time and in parallel managing a family, should get an extra "resilience bonus" – and an extra portion of trust from investors that they will be able to achieve the goals they've set for themselves and their business.
Julia co-founded My Blossom with her husband, Marc, who is also an excellent commercial lawyer running his own law firm in Munich, and Ralph, an expert in building scalable streaming products and platforms in Europe.
If you wanna read about

Julia Laukemann 

and her company My Blossom check out their 

Instagram
. If you are inspired by her story please check out other articles in our online magazine.