Ukrainian Female Entrepreneur – WAVE Odessa Business School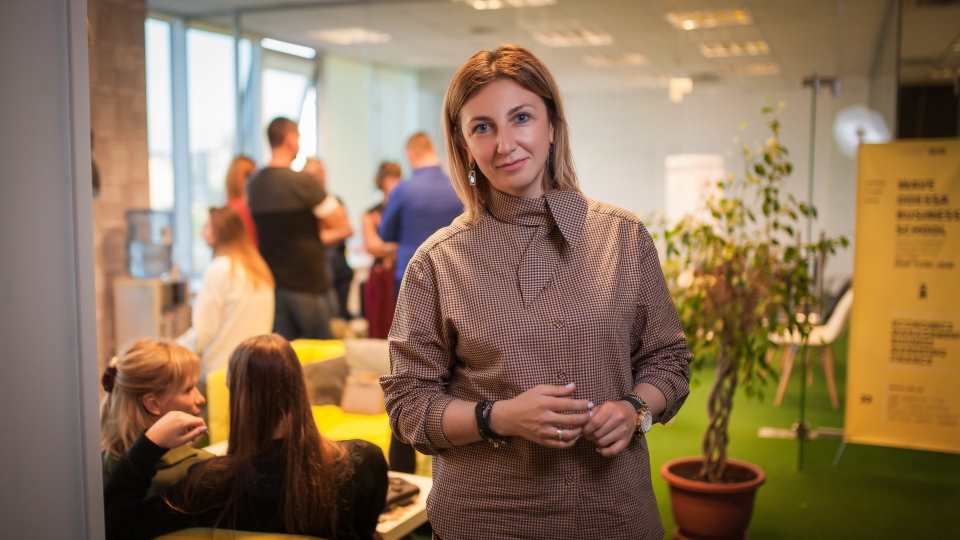 We see in the tabloids and magazine headings businesswomen claiming "have it all". Modern society tells us about unlimited opportunities, but what about the truthfulness of implementing them in real life? Ukrainian entrepreneur Ruzanna Arutiunian shared thoughts about founding a WAVE Odessa Business School and the role of a working mom.
At what point of your life you realized that you want to create your own company - a business school?
It all started with a dream during university years. My friend and I were shocked by business education in Ukraine and couldn't understand what the lecturers were telling us, and what this had to do with business. Then we realized that we would open our business school, but we needed to gain a solid experience first. 15 years later I met with my university friend and we put our minds in creating WAVE Odessa Business School. By the time we started working on it, we'd got the baggage of knowledge that we were looking for. I worked in many universities and institutions, my partner had got a professional business education. Now was the time to implement accumulated knowledge in fulfilling our common dream. My business school kicked off in April 2015.
WAVE Odessa Business School
provides modern learning process, creative educational atmosphere, experts with practical knowledge and business network.
What key aspects do you think are essential to establish your business in the first place?
In my opinion, your idea is only 1% of success. 99% are opportunities, investments, communications, and work. Moreover, according to statistics, only 5 percent of startups survive in five years, and I am not surprised, frankly. Many founders reach the process of burning out and give up on implementing an idea. Also, the first 4-5 years of company's functioning is fundamental period when you need to give all your energy and zest to.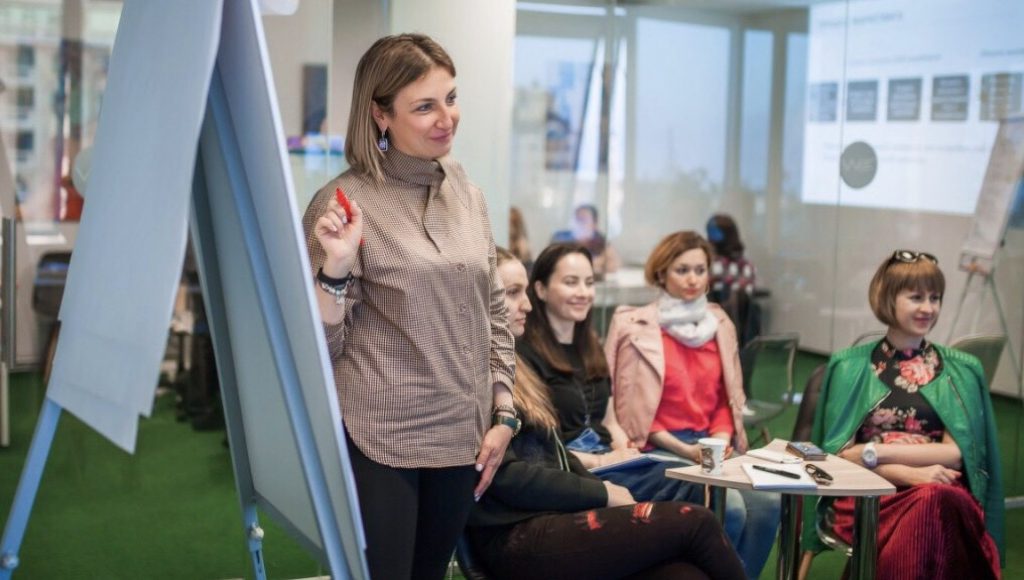 How seriously have you been taken in a Ukrainian business world as a female entrepreneur before and now? Have things changed?
To be honest, I have always been a strict teacher at university, and my reputation in the business as an "iron lady" was consolidated right away. During teaching years, my main task was to motivate and guide students, give them the confidence to pursue their dreams. Therefore, I was always perceived as a strong and serious leader in business. I understand where this dissonance comes from in the image of a female entrepreneur. Looking at
Viktoriya Tigipko
, a Ukrainian businesswoman who built a global
venture company
, a mother of three, we can say that you can do anything regardless of your gender.
What is the main difficulty in creating your own business school in Ukraine?
Frankly, the problem of finding investors is one of the most difficult and disappointing. Ukrainian and Western investors are radically different figures in business. For example, a foreign investor has a bigger mission along with macro tasks. A Ukrainian investor  will demand results in a month or two. I was very lucky with my American investor, as well as with my Ukrainian business partner, with whom we have been through thick and thin. It is vital to understand that a business school is a very complex and costly business model. Many naively believe that you can make quick money by collecting speakers and making a profit on the difference from sales. But this is a huge misconception. I believe that if you do not follow the notion of "long life learning", then your business will be at the finish line in 2 years.
A one-day business conference is a seven-minute motivation.
What three things motivate you the most?
I will be honest with you, just like any business person, money motivate me, and the opportunities they open for me in the long-run. I want to be a free European person, explore the world and improve my business. To add, about 35 specialists who conduct business training in my school motivate me every single day.  For me, the real motivation is a beautifully erudite opponent with whom you can have deeply meaningful conversations and discover new truths. It gives me a huge drive.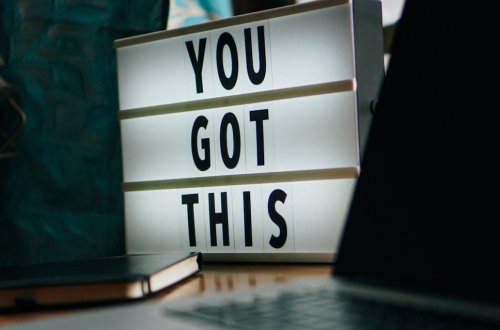 How do you balance work and family life?
It's highly difficult to give 100% of my attention to manage a company while raising two small children. I used to think that it was perfectly possible to bring up children with the help of nannies or grandparents. Now my brain can concentrate on work only when I'm sure about the wellbeing of my children. It may be a revelation for many women starting a business. However, I am incredibly lucky, as I have a very smart and reliable executive director by my side. I am not afraid to delegate most of the business processes to him. What I can assure is that I treat my business as a third child. I love it and care in every way about its success and development.
What piece of advice would you give to aspiring female entrepreneurs or women who consider starting a business?
Firstly, aspiring businesswomen should learn how to create an effective business model. They need to be able to sell their products and have an excellent understanding of marketing to promote it. Secondly, they must have a clear and balanced business plan to implement their ideas. Thirdly, they need to get a partner and a reliable team. Sometimes a partner is even closer than a friend. This person should be with you both in sickness and in health, which is very difficult in our time, where everyone wants immediate results.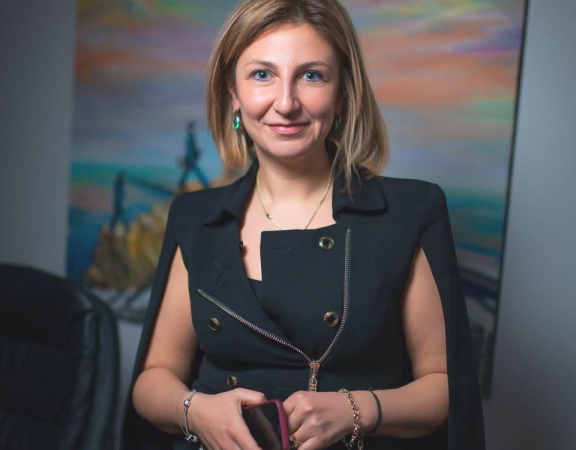 I will end the interview with the words of the co-founder of 
Monobank
, Oleg Gorokhovsky: "Your idea is 1%, the implementation of your idea is 10%, and the sale of the final product of your idea is 100%."