The Success Story Behind the OH WOMAN® Game!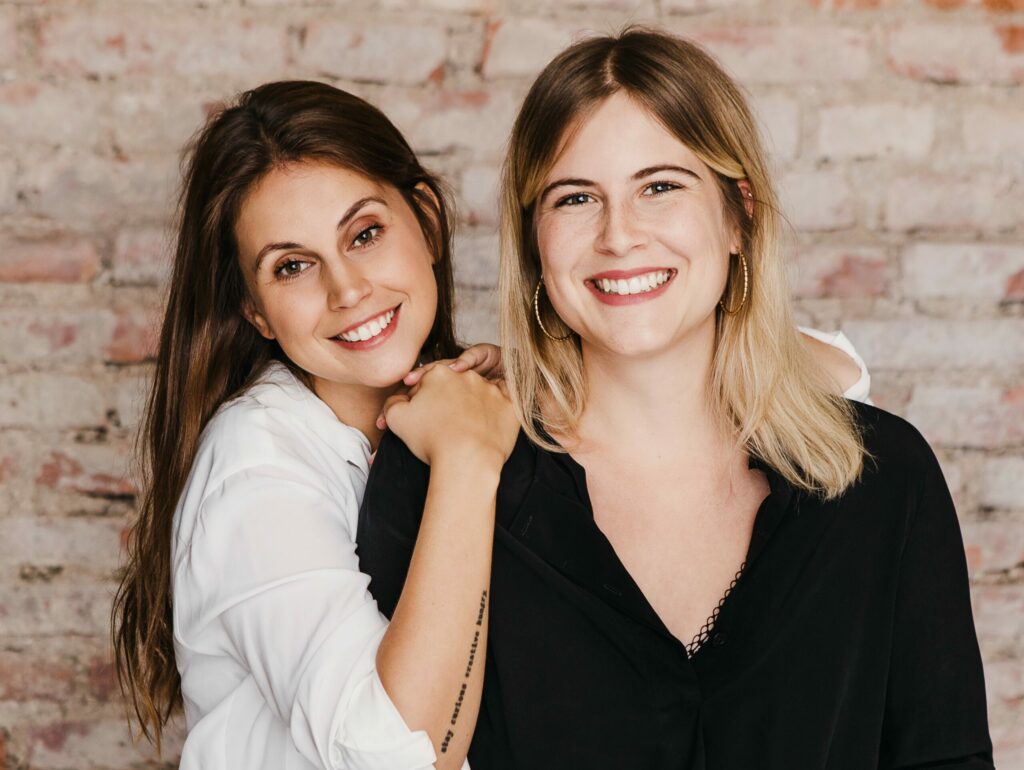 The female founders Tania Hernández and Stephanie Renz created the OH WOMAN® game with the idea to revolutionize sex education with fun & games. Many young girls and women are shame discussing about their bodies, although this is a natural thing. The game teaches you about menstrual health and body without being shame talking about the subject.
Could you tell us a bit of your background before working on your start-up?
Tania Hernández: After graduating with a degree in Fashion Design in my hometown Madrid, I decided to go to Munich as an au pair in 2013. Afterwards, I had many small jobs to learn the German language even better. Until I was able to continue my professional path as an art director in different advertising agencies in Munich.
Stephanie Renz:
After my A-levels, I did various internships before I decided to do a dual study programme in business administration at the DHBW Stuttgart together with a Munich advertising agency (including a semester abroad in London).
We realised that we still did not know everything about our own bodies, the idea for OH WOMAN® game was born.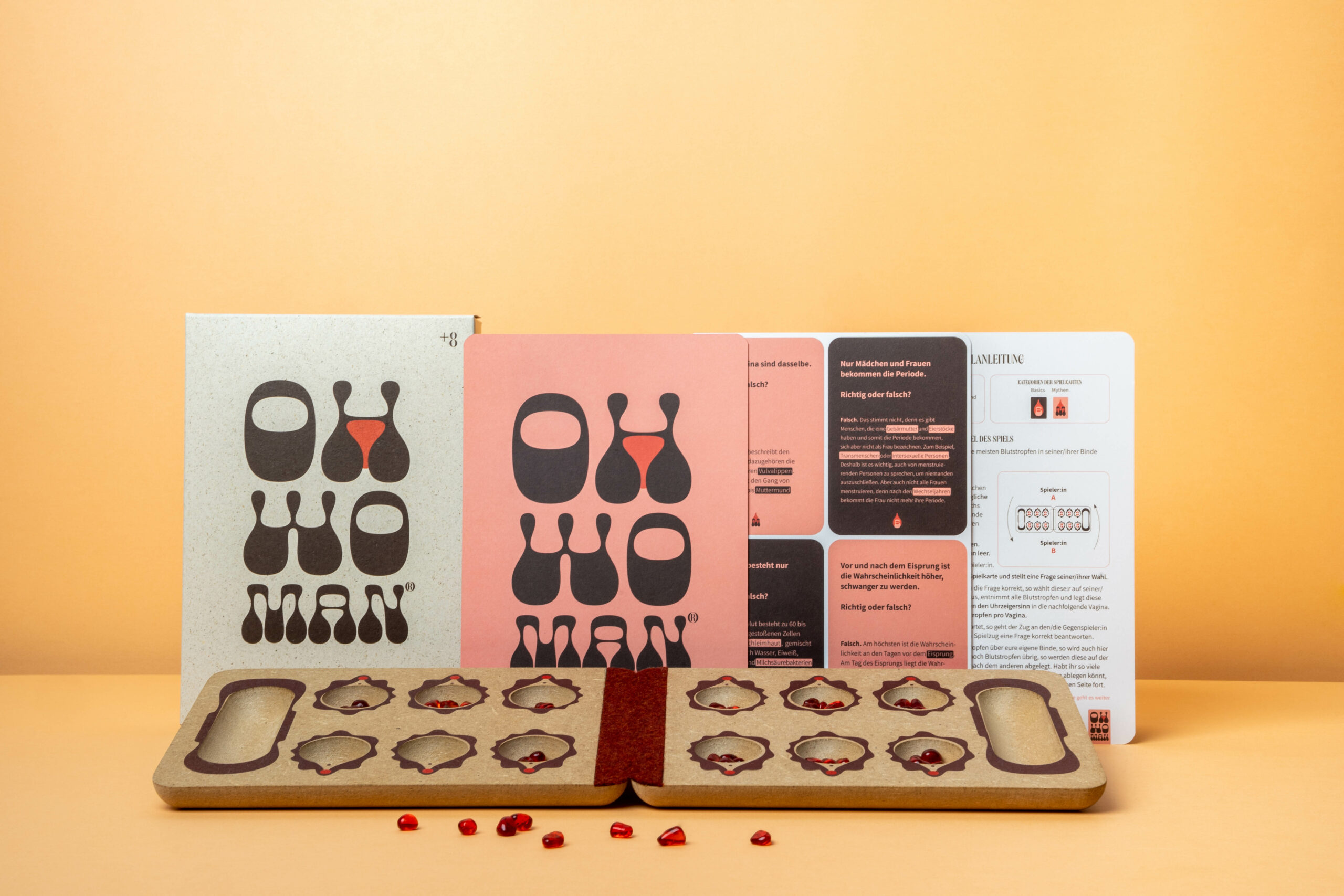 How did you start working together?
It was at this advertising agency that we both met and decided at the end of 2018 – together with our creative director at the time – to set up our own business. He was also the trigger. We both did not know ourselves that we were the right co-founders, we did not even think about it. Rather, it was a super exciting job offer that appealed to both of us. (With the beginning of 2020, there were only two of us!
The OH WOMAN® game became your signature and very famous among women. What is the story behind the OH WOMAN®? And was it somehow connected with your experience while growing up and the stigma around periods?
As briefly touched on above: Even as adult women (26 and 29 years old) we keep coming across facts about the body that we were not aware of and leave us shaking our heads.
When we then look for the reason for this situation, we have to think directly back to the educational work in our youth, and the image that comes to mind is a sweaty biology teacher who is very rationally describing sex as the procreative act of children. At the same time the class giggles and throws tampons soaked in water at each other.
Yes, people are interested in analogue products.
Becoming an entrepreneur can be challenging and you deal with lots of insecurities. What inspired you to launch the game? Were you not afraid that this might not work out, as today most entrepreneurs are focused on tech?
The way we approached it meant that we did not notice many concerns in the first place. In the first lockdown, the idea for OH WOMAN® game came up during a joint game evening with the strategy game Kalaha. Coupled with the constant frustration we felt when we realised that we still did not know everything about our own bodies, the idea for OH WOMAN® was born.
We approached the idea as if it were a client of our design studio what the fish: we began to create a complete brand identity for OH WOMAN®. So in April we had a finished concept – and we had tasted blood, so step by step we looked for cooperation partners (periodensystem and the carpentry Strauch).
In June, it was clear that we didn't want to keep it to ourselves, so we decided to launch a crowdfunding campaign – a way to find out if there was a market for our product with little financial effort.
And yes, people in this digital world are interested in analogue products 🙂
If this is the education of adolescents, then it is no wonder that girls/women then it is no wonder that girls/women and boys/men are not sufficiently educated and do not know enough about their own bodies and therefore and therefore also about the period cycle.
Lack of knowledge leads to self-doubt, self-doubt leads to shame, shame leads to silence and silence leads to a growing taboo in our society. in our society. It was against this background that we launched OH WOMAN® game.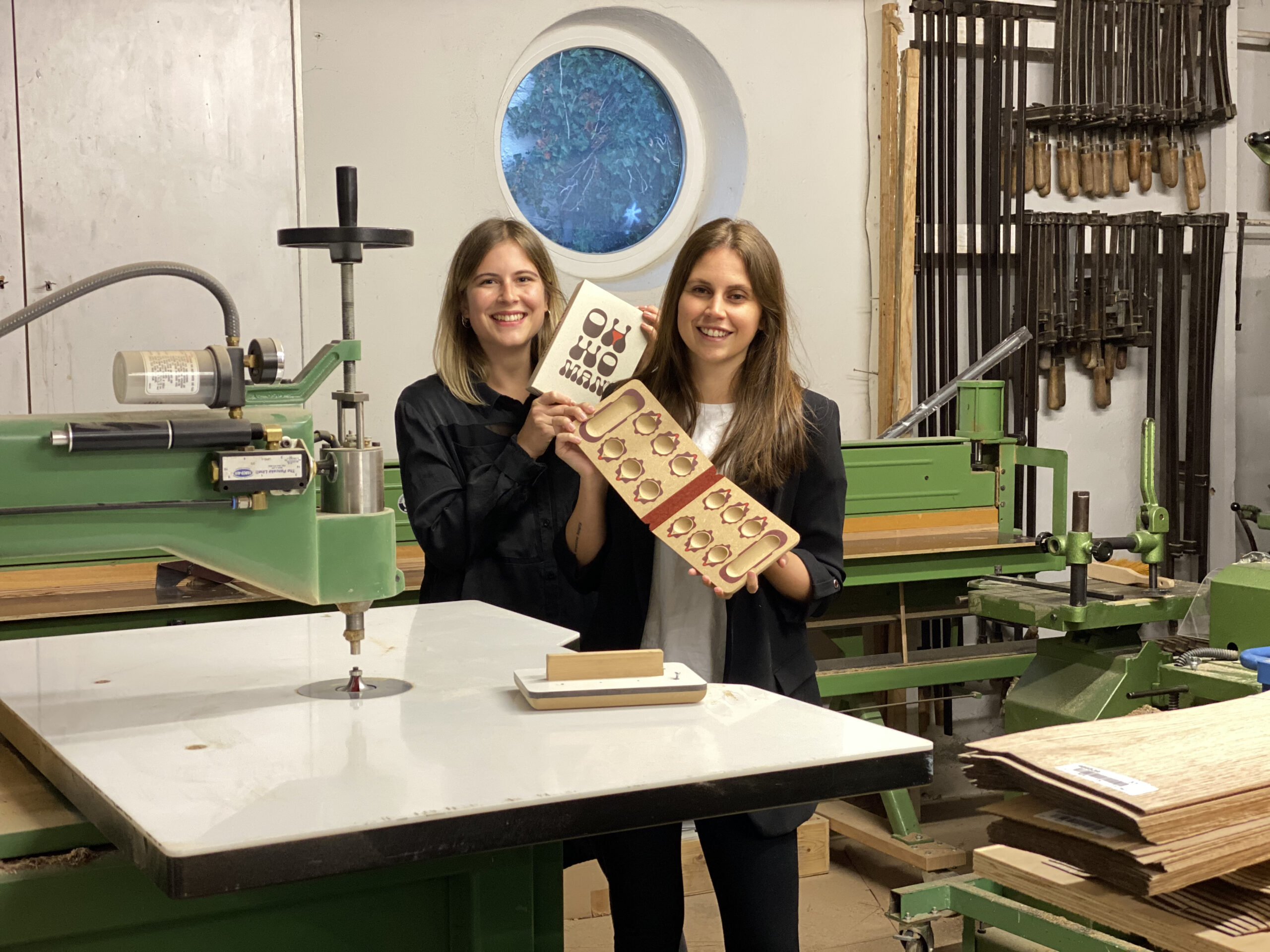 How does OH WOMAN® game work?
The OH WOMAN® game is a wooden game based on the strategy game Kalaha. Each game contains 40 questions and the corresponding answers about menstrual health and body. The game is suitable for ages 10 and up and is designed for 2 players to engage in an intimate dialogue in a relaxed atmosphere.
Where do you manufacture it and how did you find a manufacturer? And do you also sell it in other shops or marketplace besides your online shop?
The entire production takes place locally in Bavaria.  Each wooden game is currently handmade in the Strauch carpentry workshop in Steffi's hometown of Aichach.
That's why Steffi also knows master carpenter Sebastian Strauch, so we simply asked them during the development process if they would like to develop the prototype for OH WOMAN® game – now they do the entire production 😉
At the moment we just sell it on our online shop
ohwoman.de
Become a Member
Turn your passion into a purposeful job and overcome business challenges with the help of online courses in a supportive environment of like-minded female entrepreneurs.
Because the subject might appear as taboo, especially many young people do not feel comfortable in their own bodies. Do you have any advice on how we can become more confident and accept our bodies and our natural flow?
That is really difficult and not at all easy to answer. When the body starts to change with the onset of puberty, it is an exciting time, but also a time when we become more insecure… want to be cool, want to grow up quickly.
At the same time, many things become more embarrassing. If we lack the knowledge about our own body from the beginning, this increases insecurity.
And we have already described above: Insecurity leads to self-doubt "Is there something wrong with me?" "Ew that's not normal…?" Self-doubt leads to shame, shame to silence and silence to a tabooing of topics like sexuality or periods.
This is exactly where we want to start with OH WOMAN®: We are convinced that knowledge gives security!
The medium game is perfect for that: In a relaxed atmosphere, it opens up conversations about topics that are rather unpleasant for many by imparting knowledge in a playful way.
Many educational institutions do not talk about sex education. And unfortunately, several women and girls find it difficult to talk about their period or body transformation. Did you encounter difficulties in founding partners and promoting the game? If yes, how were you able to overcome them?
In fact, we have only met with positive reception so far. We are really very happy about that.
Of course, there have also been situations in which we have been ridiculed. That will certainly happen to us very often. But we will not let that stop us and we will continue. Step by step, we will also convince those who smile at us to "attack" where we can quickly find a connection. Because at the moment it is important to convince those who are already open to the topic.
When you are convinced of an idea, you do everything to make it a reality.
You created a brand that got a lot of press attention. Also, your social media is impressive and growing fast. What is your secret?
If only we knew the secret… we ourselves are always speechless and positively surprised.
This may sound banal now, but when you are convinced of an idea, you do everything to make it a reality. You don't give up, even if you face blatant obstacles. And that's exactly what you radiate to the outside world – and that also convinces those around you – no matter how crazy the idea may sound at the beginning. This exactly explains how it is with us and OH WOMAN® game.
Above all: we remain true to ourselves and do not bend. We often hear the question "why an analogue game in a digital world?". That could have made us feel insecure, but it did not. We need the conversation about sex education in real life and not in the digital world, to get rid of the taboo and the shame.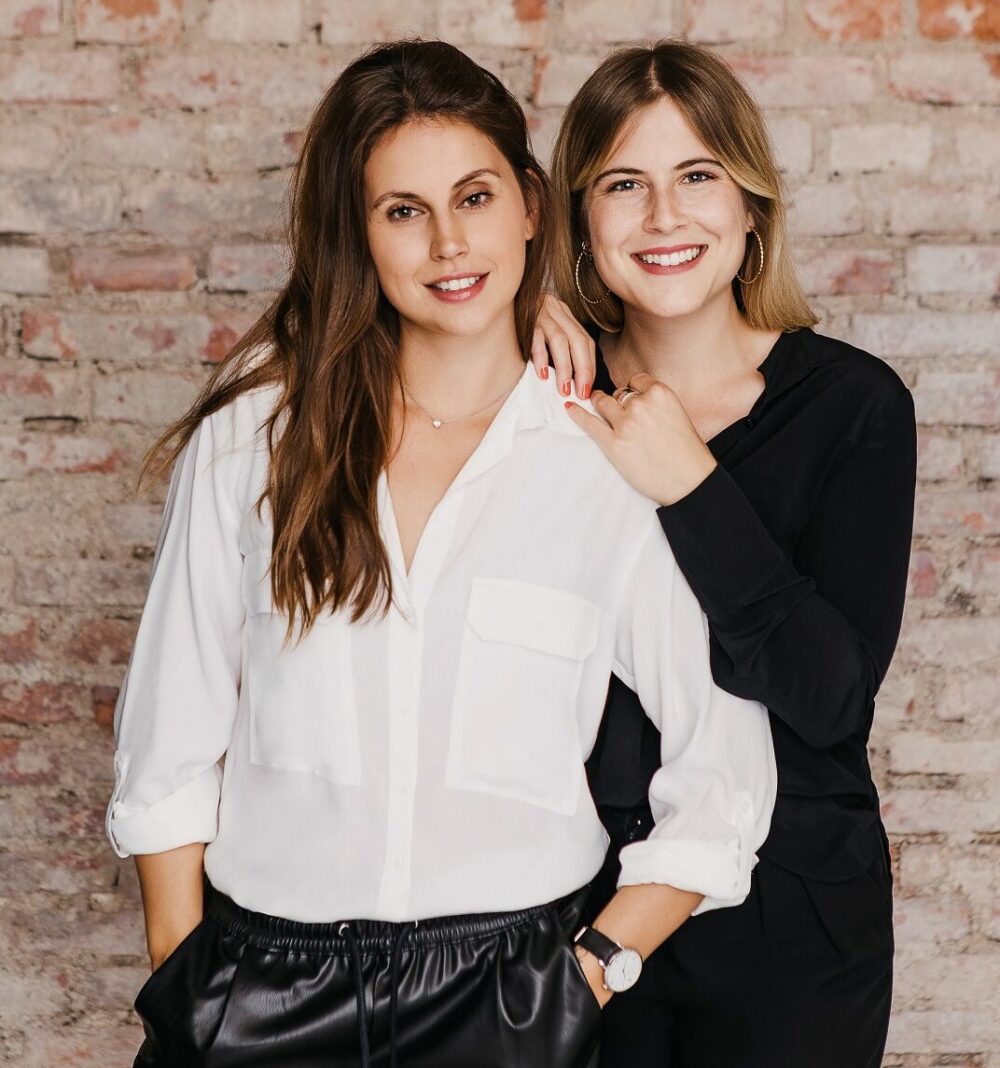 I am sure there are ups and downs while creating a brand from nothing. Which was the best moment since you became entrepreneurs?
Definitly, the 17th October, when we reached the funding goal of 20k of our corwdfunding campaign – one day before deadline.
What were your three biggest learnings while founding your start-up? What are three tips would you give to any woman who wants to become an entrepreneur?
First, listen to your gut feeling.
Second, you do not need to gain as much work experience as possible in the white-collar world before you have what
it takes to be an entrepreneur. Jumping into cold water is the best!
Third, we are so happy that we are a founding team. We can only recommend that: different expertise, sparring partner, different moods 😉 and of course more fun. If you do not have anyone, there are various platforms to find a co-founder.
[Featured image – photo credit & copyright: Lisa Hantke]