The Floox – Online Art Courses with Female Artists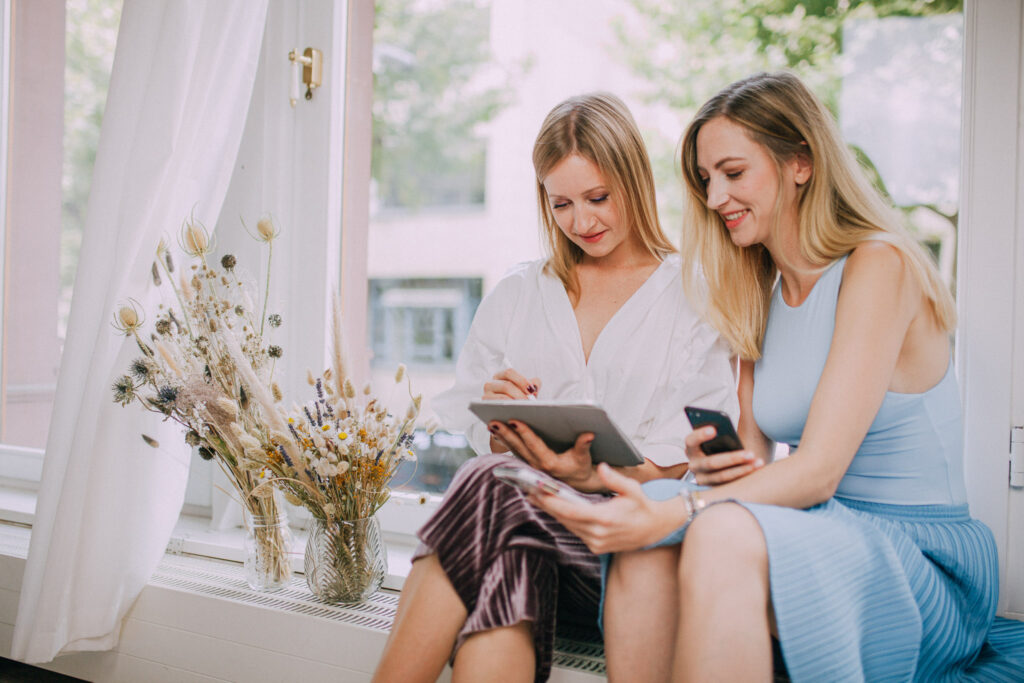 Quitting your job to build your own business isn't for everyone. Some people prefer to have extra security on the side while your startup is lifting. There is nothing wrong with it, you just need to know what is right for you, as there is no simple recipe for your startup success.
For this article, we interviewed two part-time preneurs, Coco and Alice.  Coco has a full-time job at Huge Boss as an e-commerce manager, Alice is a business lead and product owner for Breuninger App at Breuninger, a German fashion retailer. Together they founded FLOOX with the mission to strengthen the community of female artists in the midst of the COVID pandemic. Together with professional female artists, FLOOX creates online art courses, such as hand lettering, pottery, acrylic, watercolour, drawing and offers material kits for home delivery.
We work very closely with female artists to create the best concepts for our art online courses.
Coco and Alice have lots in common, as they have been friends since their childhood. Besides, working in the fashion industry, they went to the same school and travelled the world together. They are both ambitious and energetic when it comes to reaching goals! They have a similar mindset and the same vision.
They are one of the rare examples of startups when confounding with the best friends works. Although they lost their 3rd  co-founders, as she had to get back to her home country Singapur, they are preaching to search for a cofounder among your friends. Coco and Alice are confident that within your friend's circle, you would have higher chances to find someone who has the same vision and is skilled!
How did you come up with your startup name "Floox" and what is the meaning of it?
Our startup name has a French origin. The French word "Flux" stands for "Flow" in English. To make it sound more feminine we replaced the letter "u" with the long "oo".
You have launched your platform in 2020 during the pick of the covid pandemic, the time connected with the insecurities and bankruptcies of many business owners. What was the source of your positive attitude? Were you not afraid that people might not be willing to spend money during the pandemic?
Due to pandemics at the very start, we decided to focus on the online business model. To make sure, there is a need for such online courses, we did customer research and interviewed our potential customers whether they will be willing to take part and pay for our online classes in arts. As a result, we came up with an idea to produce on-demand video classes and send related course material to our customers. Why we were not afraid that it will not work out? We didn't really ask ourselves this question yet, however, we were always very confident in ourselves and our team. Maybe this helped us to keep a positive attitude. 
Your mission to empower female artists is very inspiring. What is the story behind the Floox? Why did you choose to focus on female artists?
Some time ago Coco's brother made her a present to participate in an art workshop, where they could create a piece of jewellery together. Coco was very inspired by this workshop and the jewellery that they created became very valuable to her. This is how she fell in love with the idea of art workshops. Further decision to focus on female artists came to us very naturally, also because most of our customers are women.  Besides, herewith we wanted to contribute to more inclusive society.
It is all about testing and learning, being authentic and not taking failures so dramatic.
How does it work with the female artists who are on your platform? For example, how do you find and choose the female artists you want to collaborate with? Do the artists gain a profit from the course's sales (if you could specify it as much as possible that would be great)?
The female artists get a fixed fee. In the future they will also get a percentage of every sold unit. We find the female artists on social media mainly or through personal recommendations.
You have a selection of different and creative courses on the platform created by various female artists. Are you planning on developing new courses soon? Do you have future corporations coming in the next few months? If yes, could you give us some insights?
In the future, we will have some more
creative courses
, e.g., on spaying your own images or painting with acryl. Some days ago, we launched a new online class with a Hamburg based artist Lisa Tegtmeier. The class is called "BOLD" and it is all about bold colours and bold women!
Could you tell us more about your recent cooperation for the campaign "Nakeducation" with the startup the Female Company? What was about and the goal of the campaign?
Anni, the Founder of the
Female Company
is also from Stuttgart, just as we. We really liked working together with the team. They are super nice and have so much spirit! The goal was to celebrate all colours & shapes of bodies and to celebrate womanhood as well as body positivity.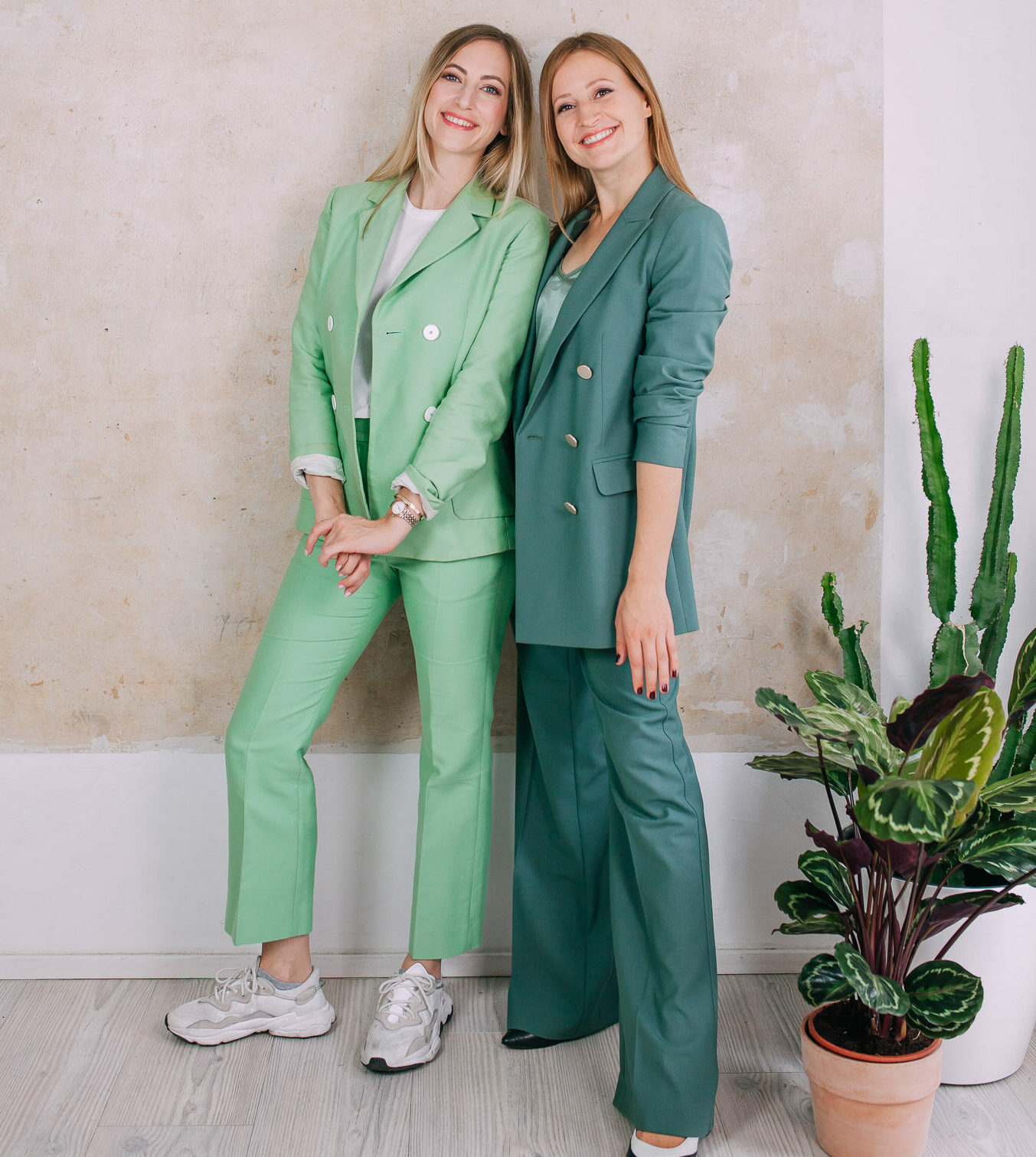 What a brilliant idea to send material kits for online courses created by different female artists! How do you decide what to put together and where do you source these materials?
While creating the courses we work very closely with female artists so that we can create the best concepts to offer online.  We consult with our female artists on every stage of course development. We also ask their advice regarding materials, which are being additionally offered to the courses as a Kit. As every typical startup, we ship all materials by ourselves, from our garage, which was rebuilt for our purposes. We call it our "logistics centre" 😊. We source all our materials online.
Become a Member
Turn your passion into a purposeful job and overcome business challenges with the help of online courses in a supportive environment of like-minded female entrepreneurs.
You created a brand that is increasing every day. Also, your social media is growing fast. What is your secret?
We do not have one actually. I think it is all about testing and learning, being authentic and not taking failures or things that do not work out so dramatic. And also: listen to your customer and ask for feedback!
I am sure there are ups and downs while creating a brand from scratch. Which was the best moment & the worst moment since you became entrepreneurs and how did you deal with it?
True! Founding a company with a friend means, highs are higher and lows are not that low.
Our biggest high was connected with getting the second funding round. What concerns the biggest low, it is very difficult to say, because as an entrepreneur you always experience challenges on daily basis. Of course, you always feel upset, when in general when things do not work out the way you expected them to be.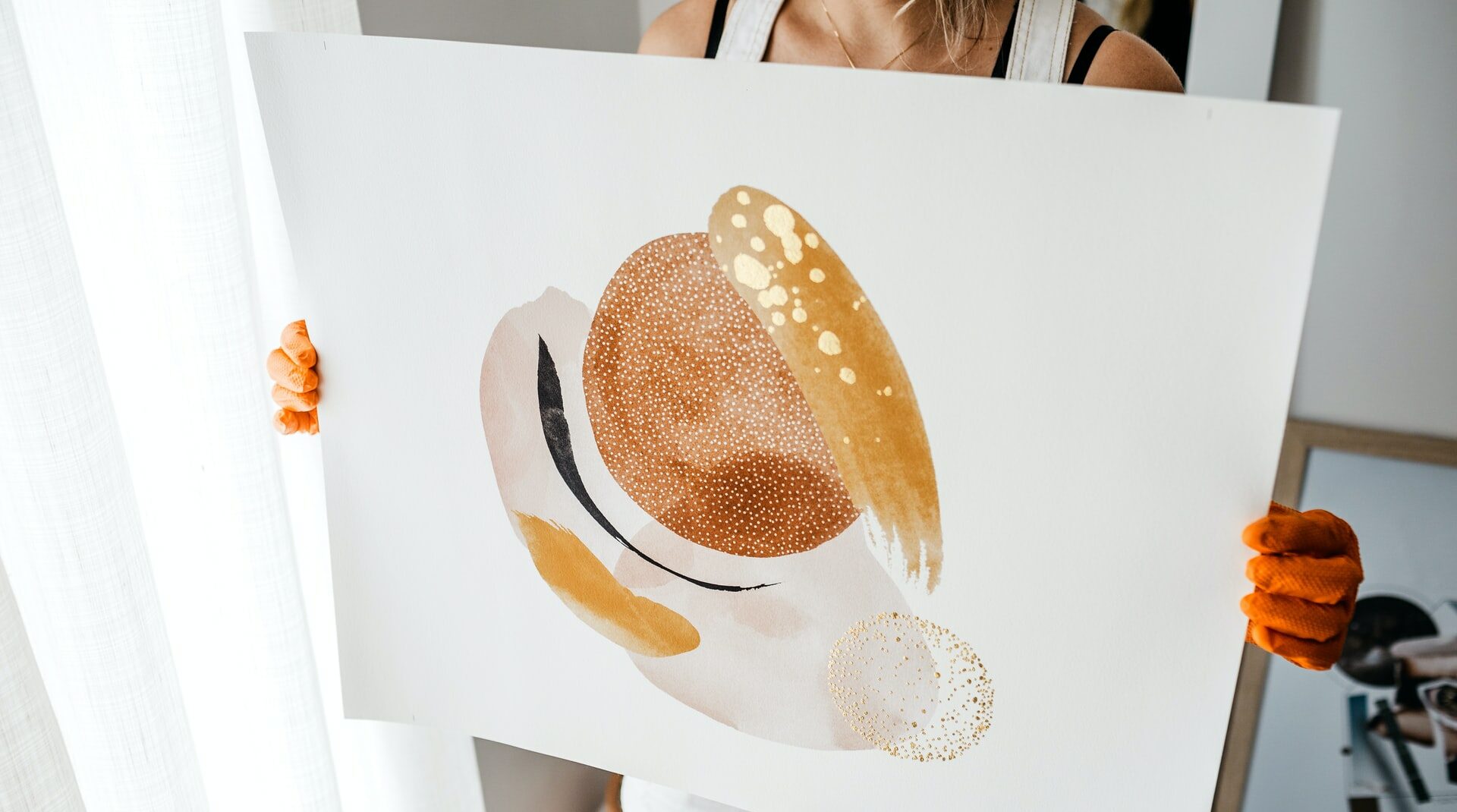 What were your three biggest learnings while founding your start-up? What are three tips would you give to any woman who wants to become an entrepreneur?
Our biggest learnings:
Make decisions based on customer feedback and interviews.
Always consider KPIs and numbers, so make sure you have the right technical setup in place.
Do not be shy: tell people about your company. Although it might feel weird, just do it. It feels super good once you overcome the "oh god what do they think"-feeling.
Our advice:
Make sure you have the right co-founder! You have to be on the same vibe and have the same spirit.
If things do not work out, try again. It is normal, that not everything works out right away. It is a part of the game.
Ask for help! So many people are super supportive and are willing to help you with advice or contacts.
[Featured image – photo credit & copyright: Lena Franzisca]
If you wanna know more about the Floox and the idea behind the community of female artists, check the Instagram account. If you want to discover the courses and book some of them check their website out. For more inspiring stories, check our Online Magazine out and let us know your thoughts. Become a member of our female entrepreneurs' community and academy and try it for 7 days for free.