Mindfulness and Female Leadership by Indonesian CEO, Evy Gozali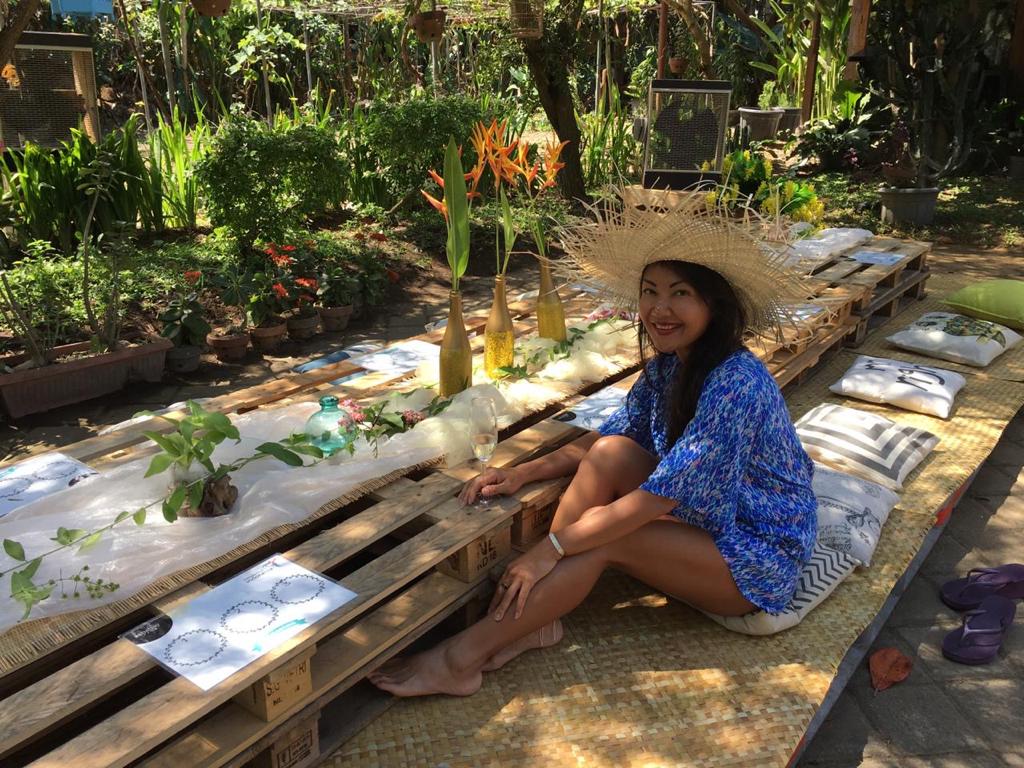 After experiencing wine tour & tasting at Sababay, one of the most successful Balinese wineries, Evy Gozali and I sat down to talk about Indonesian female leadership, work-life balance, and mindfulness. We had a therapeutic conversation filled with laughter and hope about maintaining peace of mind in life and business.
Local wines that pair well with community empowerment.
My mother envisioned the creation of the winery in Bali. So, I, in a way, co-founded it with her, when I happened to be in Jakarta. The foundation of having a winery is our love and dedication to Indonesia. Back in 2009 when we analyzed the wine industry, the market consisted of 99% imported wines, and only 1% belonged to local manufacturers. We set a goal to be self-sustainable and produce really good wine. These days we aspire to have good Indonesian products that we can be proud of. If you do a research about income inequality in Indonesia, you will be amazed by how disastrous the gap between rich and poor in our country is. Inequality begets disruption, demonstrations, fights. As leaders, we seek to lessen this gap and maximize the potential of locals.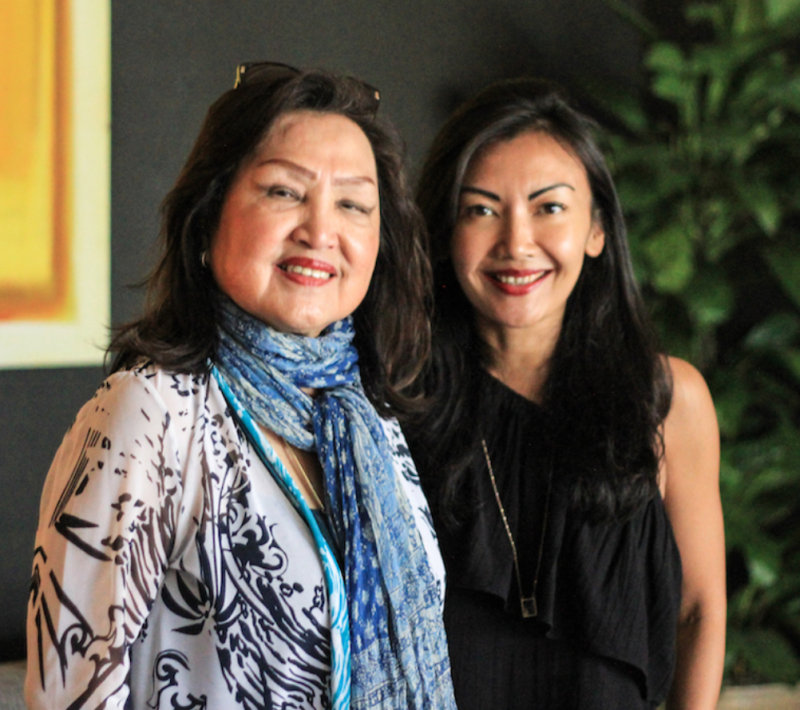 As a female entrepreneur yourself, what are the most important aspects young women need to know about doing business?
For me, faith is very important. I come from a family with faith, so I guess it's built within me. I was raised with the notion of pertaining to a bigger hope when you feel hopeless. As females, we have so many roles. I want to be a wife, mom, and a leader. Although, I tend to focus on my business first and foremost for now. Looking at my mother, who has been fully accomplished in these roles, makes me feel really hopeful and ambitious about my life. I think we just need to prioritize which role we want to explore first, because today we can do everything, especially with technology. You just have to know where you are, and start from there. If you set your mind to it, you can do it, but take one step at a time. You can have it all, but not right away.
If you set your mind to it, you can do it, but take one step at a time.
What are the things that inspire you to create, dream and work more?
I always wake up and say 'thanks' to God. To me, this practice of gratitude just sets my day. Knowing that it's okay to resolve all your problems during the day is a really comforting and peaceful pace I want to live in. Tomorrow is a new day, you have to remember it. Honestly, ever since Sababay has entered my life, I've really taken a new harmonious and balanced approach to life, doing yoga and being grateful for the things I've been blessed to have. Mindfulness granted me with a virtue of self-sufficiency and a wholehearted acceptance.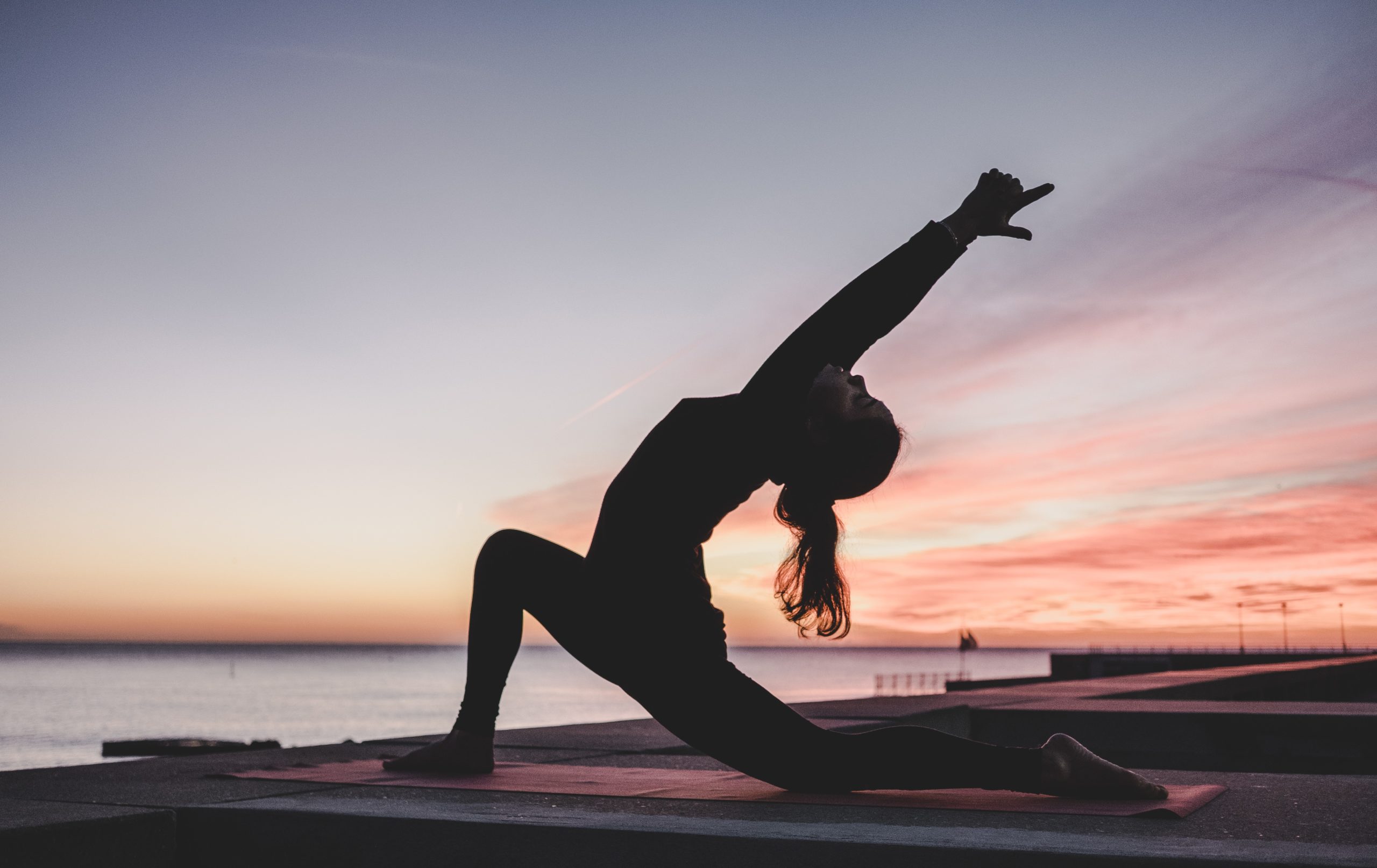 What do you think about the 24/7 work ethic?
In my point of view, solely focusing on your work will not do good for you in the long-run. I had this feeling when I was travelling to Singapore after many months of being stuck at work. I just opened my eyes to those sky-scrapers, and I had this instant thought "Oh, I have been out of real life for a minute!" (laughing). Sometimes such work-life imbalance steadily inboxes your mind, and you become one of those people who can't really taste the spice of life. When the world changes, you have to be in the midst of those changes, that's the way to thrive your vision as a leader. Living your life in an unapologetic and open-minded way is instrumental for me, as a businesswoman.
Thrive your vision as a leader.
How do you balance a business-wise attitude with personal things getting involved in work?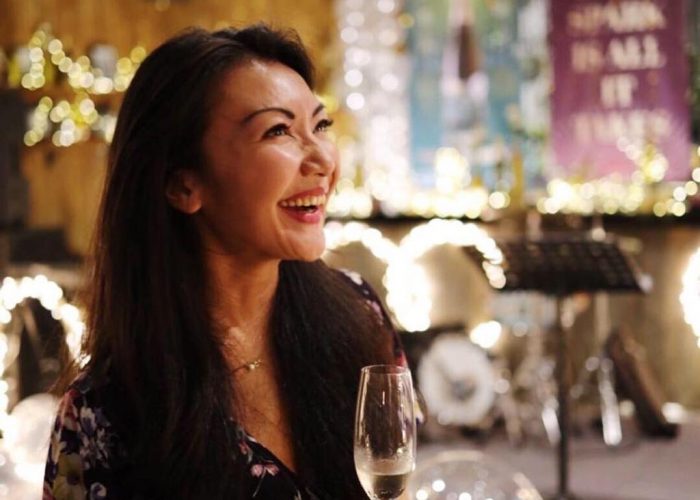 To be honest, I don't view it as a business anymore. Whatever I do, I think of Sababay. I believe mindfulness is a universal process of getting to know the world, and it's crucially important in leadership. When I talk to someone, I really have to listen to them. Simple as that, but for me, it was a whole new level of realizing the true purpose of communication. I consider women as very intuitive human beings. If I don't feel like doing something nonurgent today, I will do it tomorrow. One day off is fine, but when you take a week off, you know you avoid confronting your problems (laughing).
What if you feel guilty after taking a break, and the thoughts of not getting things done in time are haunting you?
Feelings shouldn't control you. You should control them. That's okay to be emotional, you are aware, but don't give power to your emotions to set the tone of your day.
When you share the empowering environment, you come up stronger.
As a representative of Indonesian female entrepreneurs, how would you describe Indonesian women in business and everyday life?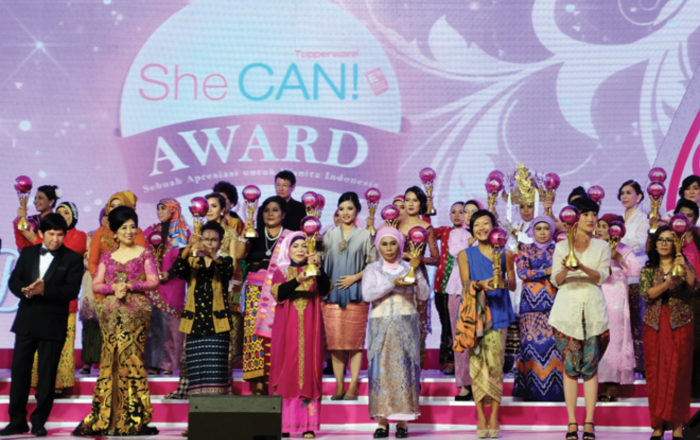 Indonesian women are strong, very dominant in the family and business. Obviously, there is still a room for discrimination in our society, but it doesn't really steer  Indonesians away from grinding and achieving results. I really hope to build a community for women, because when you share this empowering environment, you come up stronger. This photo represents ambitious Indonesian businesswomen more than any other. We've won 'She CAN!' award for social entrepreneurship in 2016.


Where do you take your power to run such a big and successful business? Any tips on how not to burn out?
Along with my faith and mindfulness, I think it's important to know that I can do little things for myself in this business chaos. Also, celebrating yourself even without a big cause is what washes anxiety off your state of mind. To be honest, It's not that common in Asian culture. It's considered more like bragging. I think it's super vital for your well-being to celebrate mindfulness of your presence in this life. Ask your inner child what does she want to do today. Personally, I love doing my beach walk barefoot during the sunset time. I am responsible for taking care of my health, both physical and mental, in order to be content. I share this energy with my colleagues, and we all create a safe space for putting our best efforts in our common deed.
Female leadership can be defined by many things, but what we know for sure, it comes from within. Open your mind and heart towards exploring entrepreneurship.