Fashion & Upcycling Business with Mariangeles Aguirre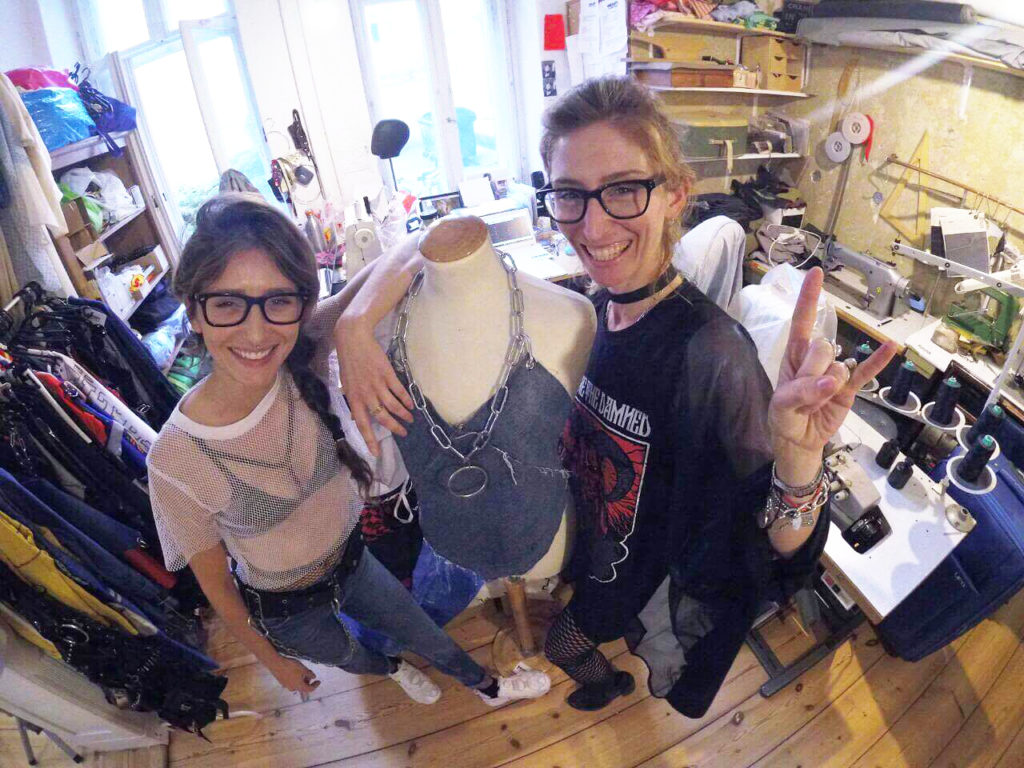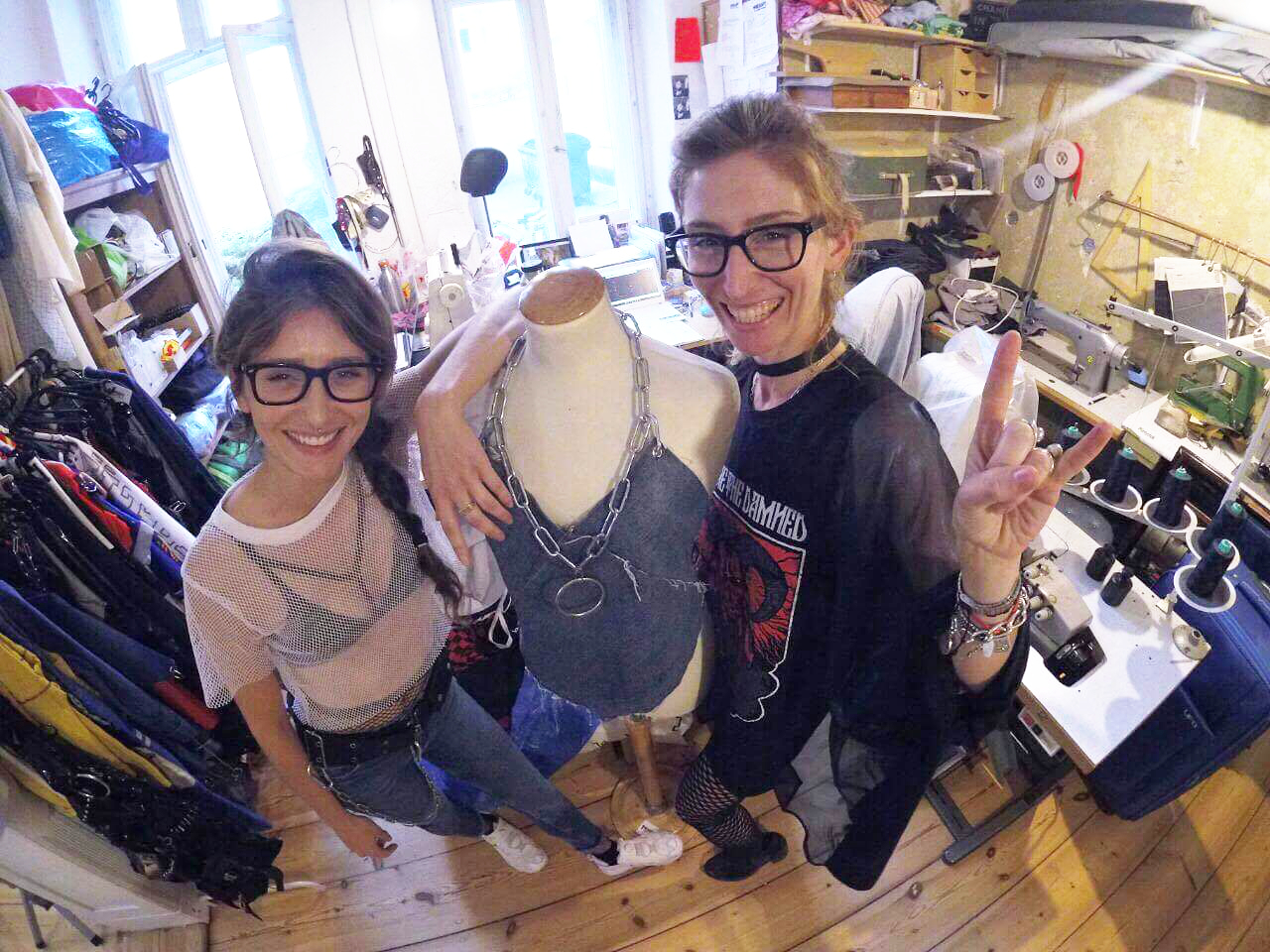 Mariángeles is a female founder who lives in Berlin. Together with her sister Paula, who lives in Argentina, she has been runing an upcycling-fashion business since 2012. Two sisters separated by the Atlantic Ocean but united by their passion, Paula and Mariángeles Aguirre.  tHERAPY Recycle & Exorcise is a sustainable, alternative, DIY fashion brand and project based in Berlin, Germany and in Córdoba, Argentina. Besides, all clothes are gender-free, season-free and size-free.
Mariángeles studied Communication Sciences in Cordoba, Argentina. After graduation she moved to Germany and started working as a freelance writer. She also has her personal blog slave2words. Before founding tHERAPY Recycle and Exorcise she was very active in the fashion scene in Berlin. For example, she co-founded GREEN FASHION TOURS BERLIN and was a part of future fashion forward e.V. Apart of it, she was a Head of Social Media at Fashion Revolution Germany. We met Mariángeles and interviewd her, because we want to showcase the stories of  women who create extraordinary producs with big missions. 
Mariángeles, can you explain your business mission?
tHERAPY Recycle and Exocise produces sustainable fashion via D.I.Y. Our goal is to re-connect fashion with self-expression and environmental awareness in opposition to its actual condition as dissatisfaction and consumerism generator, and second most polluting industry in the world. We are lovers of (re)design and authenticity.
Our team promotes unique fashion with an accent on authenticity and uniqueness, but also consciousness and sustainability. Giving back to fashion its capacity to experiment, discover and communicate something about us. Additionally, to enhance our uniqueness as individuals, fashion becomes empowering.
tHERAPY Recycle and Exocise fashion could be described with these words:
EMPOWERING SUBCULTURE + ALTERNATIVE UPCYCLING.
What motivated you to create your own business?
I think it must be in my genes. Also in my education. I didn't study business, but Journalism. But I have always been very active and creative, also independent and forward-thinking and acting. In Argentina – the country I come from – is very normal and usual for people to create a business. Unfortunately, it is also very usual that the economy changes so fast every couple of years, that people have to learn to reinvent business and life every time.
By the way, this is not my first business. I also run a Tourism company since 2007 with my partner, called HOLABERLIN. Before coming to Germany, while still living in Argentina, I created a jewelry brand.
We aim to re-connect fashion with self-expression and environmental awareness.​
What were the most challenging moments while building your company and how were you able to overcome them?
Although, we gathered a lot of experience through my  tourism agency, still we had to learn to cope with bureaucracy. Neither my partner nor I are from Germany, so we learned step by step what it means to be an entrepreneur in a country where being an employee or a student is the best and easiest way of life. Our team chose the hardest way: we made mistakes, we learned a lot about taxes, permissions, etc.
Two sisters - one company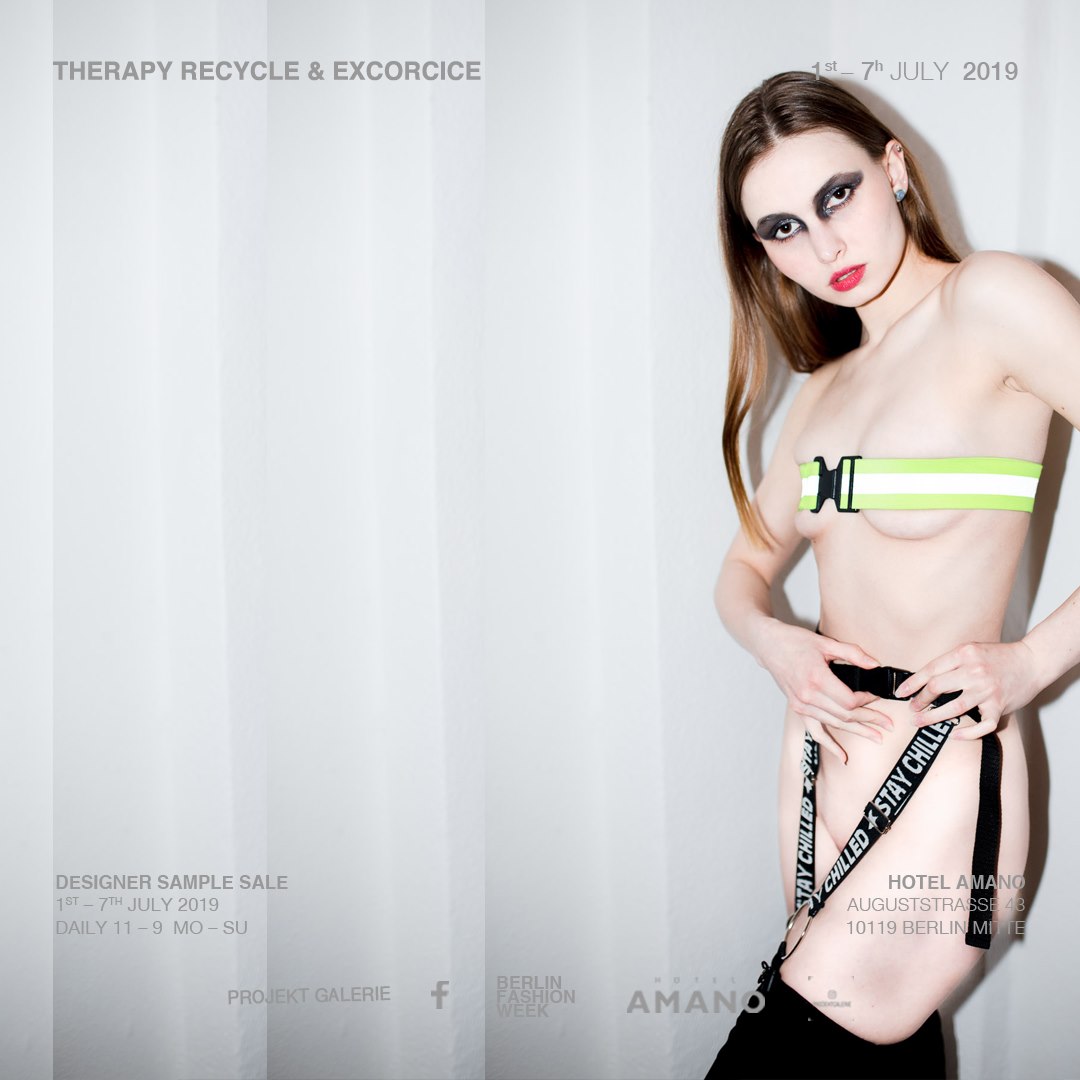 "tHERAPY was our way to recover our creative side. To open the doors and windows of our souls."
"Exorcise means to us to open those doors and windows and let fresh air come inside, but also let negative thoughts, ghosts, fears fly away."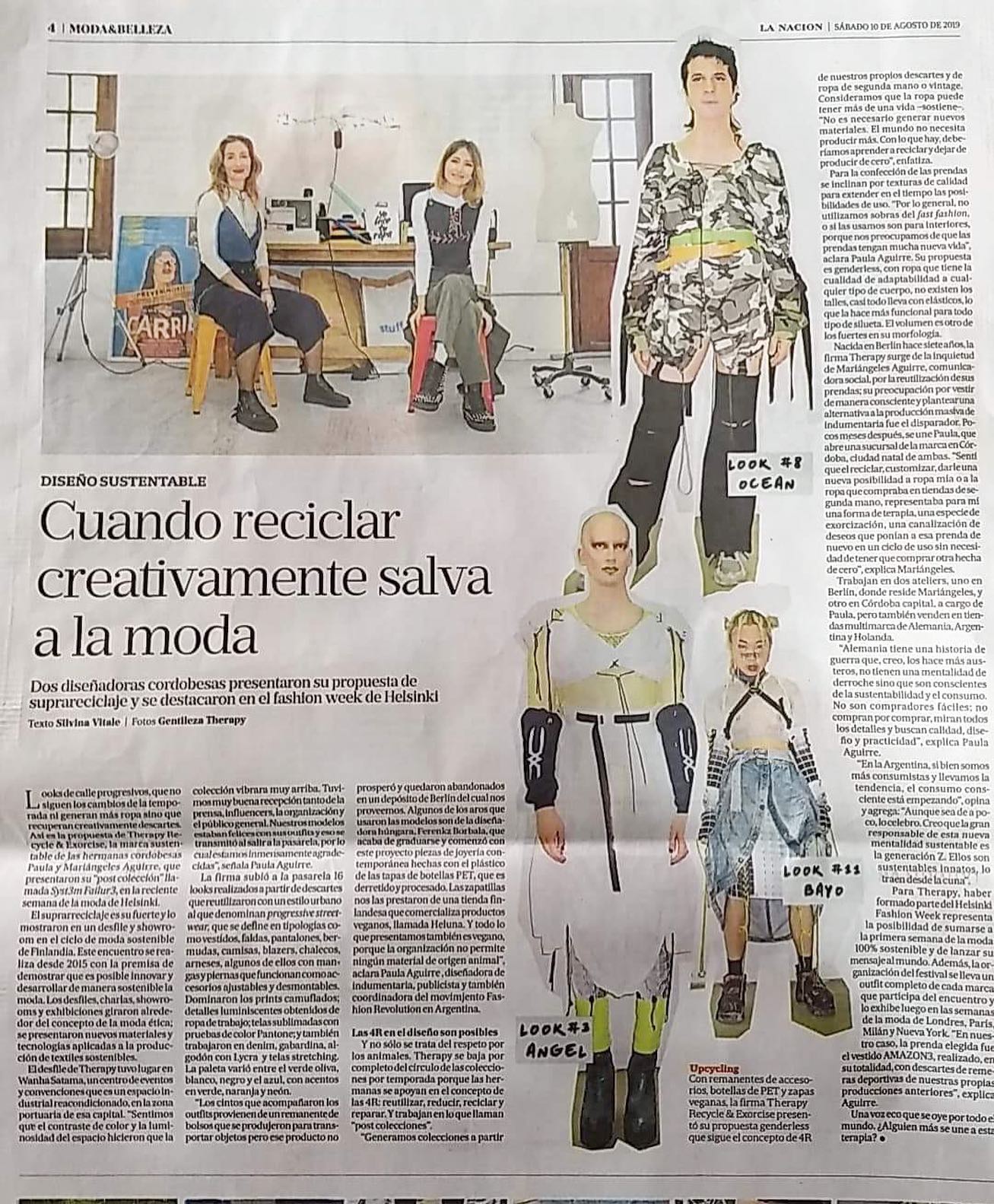 What do you enjoy most being an entrepreneur?
As an entrepreneur, you don't have a boss and you don't need to explain why you do or not do something.  There is no need to report to anyone, because this is your project and not somebody else's. This also means that  I am 24/7 available for my business. Although, it is not easy sometimes, this is the choice I made myself. I choose this way of working and living every day.  I used to be employed, but I found out that working for someone else is not an option for me. I prefer to work alone or WITH others, but not FOR others.
Do you have any tips you would like to share with other female founders?
I work in a coworking space with 12 females. We share information, recommendations, we support and help each other. This is the best environment you can have and it also reflects our philosophy. COLLABORATION instead of competition.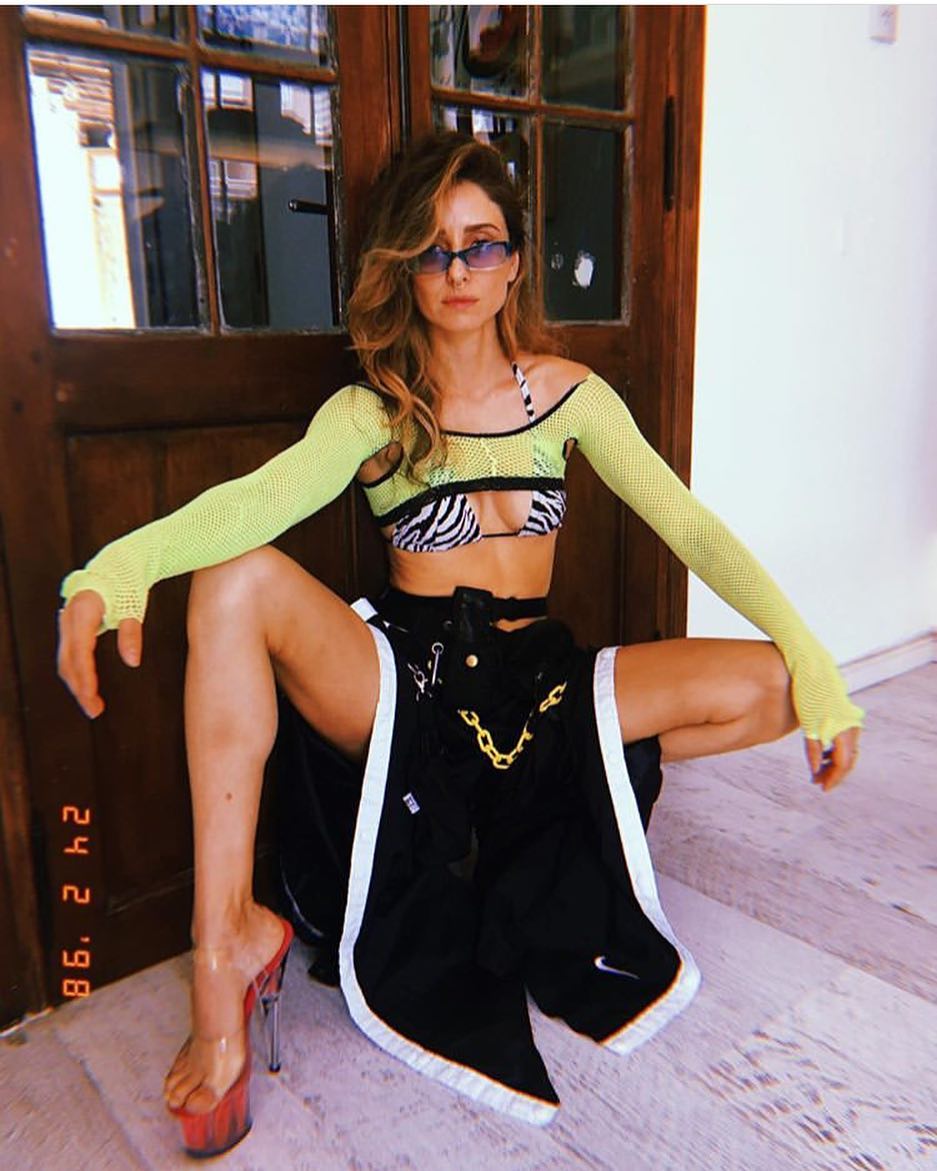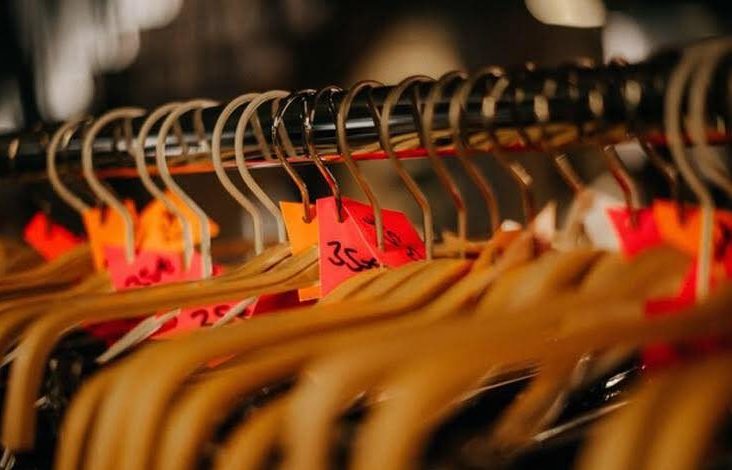 Our connection to heaven of creativity and to earth.