4 Ways to Improve Your Home Office​ for More Productivity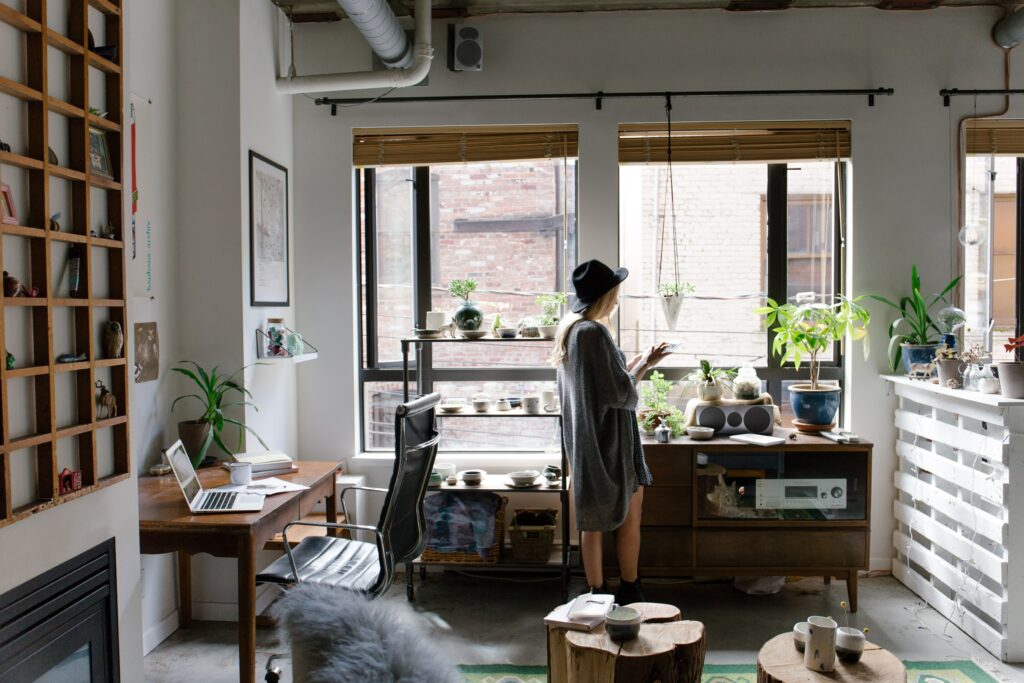 The home office became normality for female entrepreneurs during the pandemic. It is known, that environment influences our behaviour and we have the power to adapt to it quickly. Settings, such as co-working spaces, have the underlying effects of stimulating motivation in us to learn better or work harder. However, the pandemic made it difficult for us to enjoy the privileges of going to the office or co-working space. Now because of safety, the majority of people prefer to spend at least half of their time working from home.
Here is how you can integrate the office vibe into your personal bubble.  Especially now it is recommended to stay within it more than ever.
Rearrange Your Working Room
Act as if you are your own interior designer by rearranging your furniture.  For example, when your home-workspace doubles as your bedroom, try moving the desk away from the view of your bed. This can lessen that temptation to stay in bed all day! It might be a good idea to move the bed close to the window. In that situation, you have the bright of the whole to guide you through your work.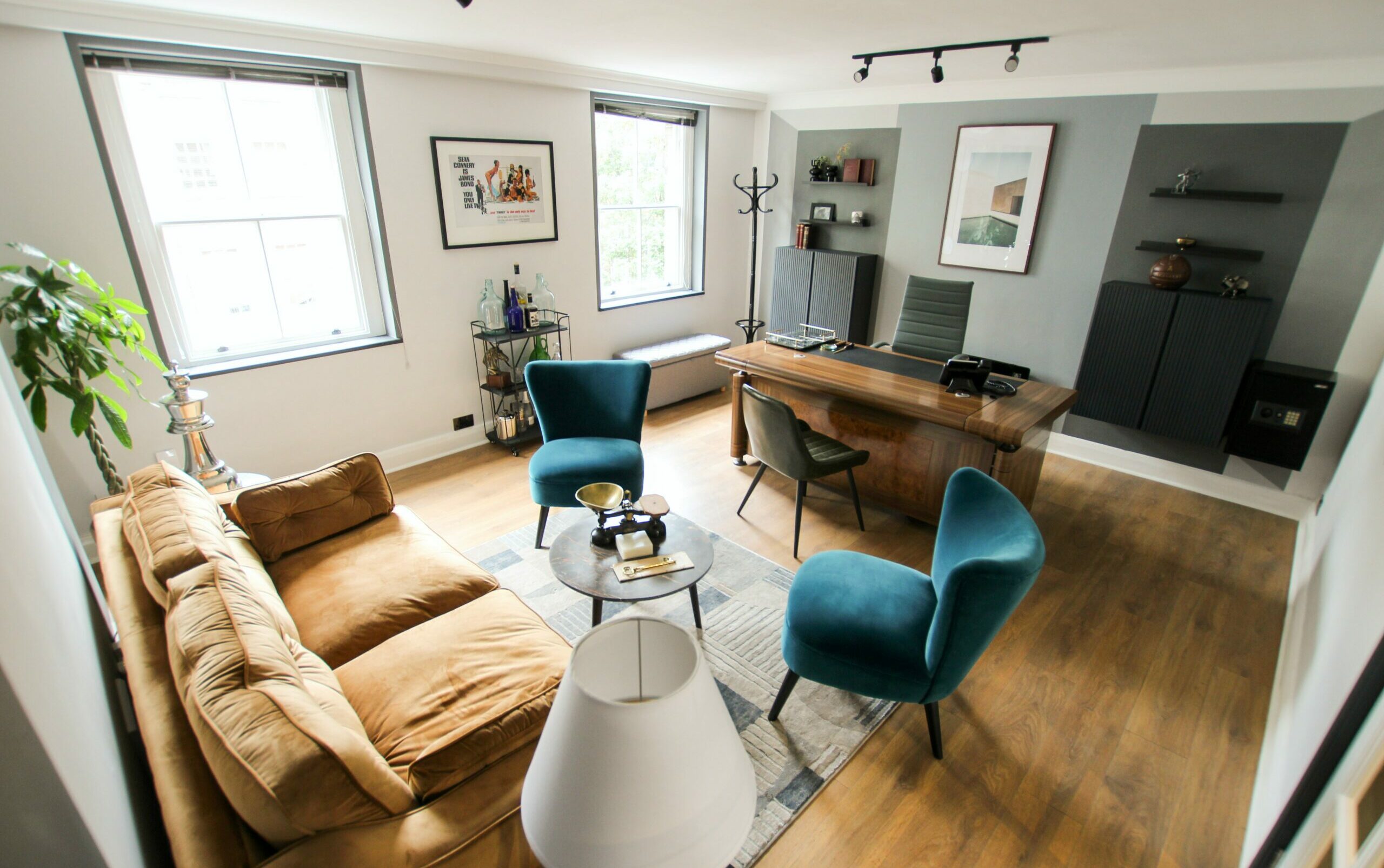 Rather than placing old items in a box, be creative about how you arrange objects in your room in order to promote a sense of creativity or motivation. As merely an inspiration, stack your collection of books in a fun manner (one book crookedly above another and one book standing up) on a shelf next to a large digital clock for better time-tracking. Also, you can hang up wall décor of motivational quotes above your desktop monitors.
Create wide open spaces, if possible, so there is a low chance of any 'claustrophobic' feelings, especially when you are working on a stressful task.
Light Up Your Home Office
Revamp your home office by letting in natural sunlight, thus killing off your vampire-working vibe and of course, reducing the electricity bill.
To become the most productive when working, there are exact colours in our environment that have a profound effect on our emotions – blue, yellow, red, green, purple, vibrant colours and pastel colours.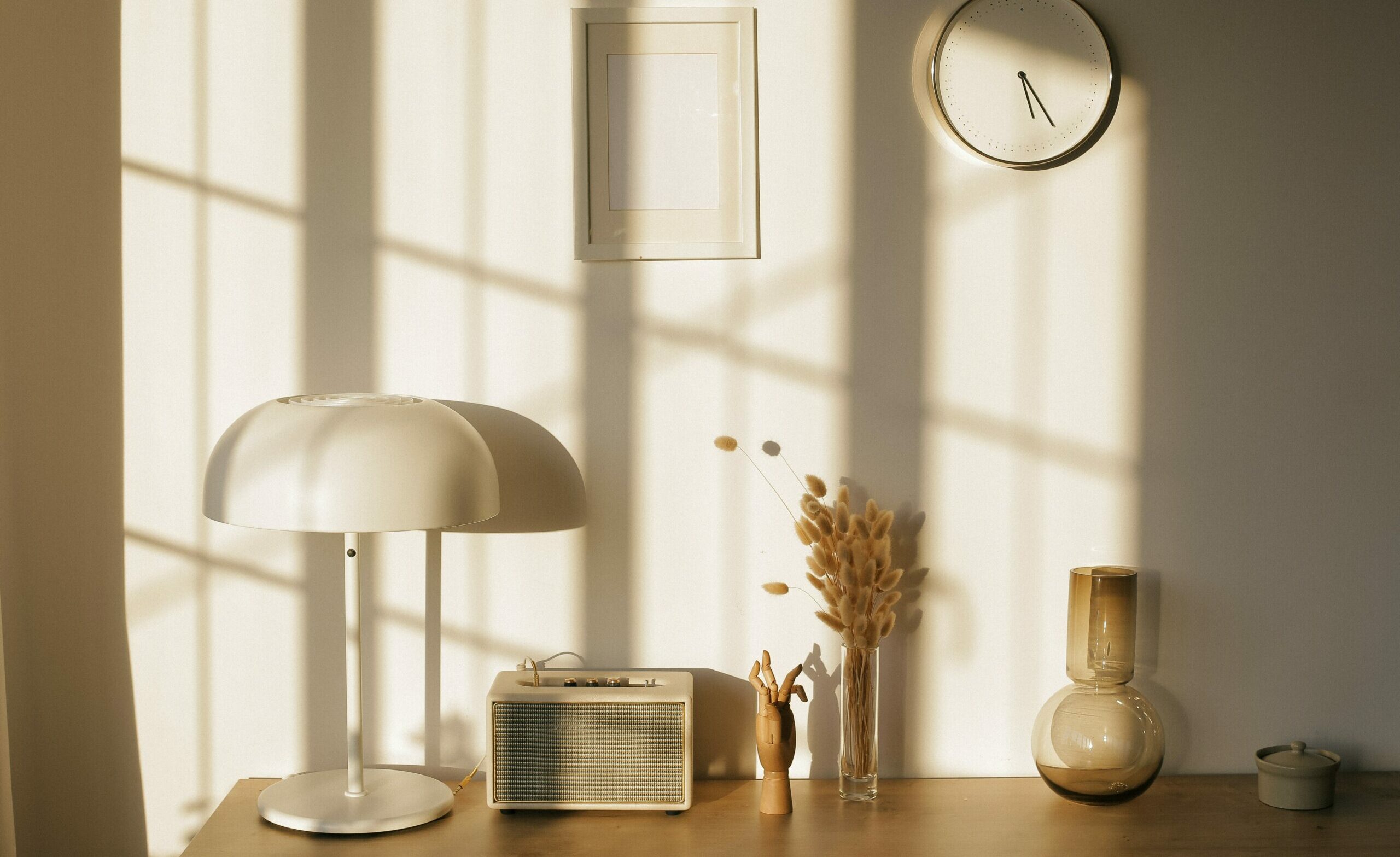 For example, as no colour should truly be in isolation, mix up your working space with maybe decorative green plants (stimulates balance) with a red picture frame (stimulates motivation) and a blue office chair. While it may be extreme to call up your paint guy during, at least, in a pandemic time, you can start to own more little items in such colours.
Become a Member
Turn your passion into a purposeful job and overcome business challenges with the help of online courses in a supportive environment of like-minded female entrepreneurs.
Declutter your desk space in order to make even the tiniest office objects even more visible and easier to locate on your desk, such as your sticky notes. A clean look goes a long, hardworking way. Cleaning your home office is also very important. 
A tidy space is a tidy mind! 
Regarding the blue office chair, it might be a good idea to invest in a comfortable chair. A comfortable chair is the higher point of a productive home office day. You will spend nearly half your day on it. Investing in a good one will make a notable difference to your work life. In case, you don't want to buy an expensive office chair, an alternative is to use a simple back pillow.
For some people, the computer might not be big enough to put all the ideas together. A whiteboard for creativity could be what you need when working from home. Including a whiteboard in your work environment gives you a wider alternative for scratchwork and brainstorming ideas that need space to conceptualize. You can use the wall space for planning. Combine sheet metal and a picture frame to create an inexpensive hanging magnetic board perfect for writing outlines, storyboards, goals, and ideas. It can be a huge step for your productivity.
Improve Tech Support in Your Home Office
An addition of a second monitor is the closest you can get to a productivity superpower. The second screen will make so many tasks easier, such as coding, designing, writing and researching. It also makes multi-tasking more approachable. If you want to go to the next level, you can consider buying a standing desk. Sitting for extended periods of time is bad for your health, that is why a standing desk is exactly what you need: a tall desk where your back will not be hurt.
One essential thing to have during the home office is a reliable wireless router because your livelihood depends on it. One of the most frustrating things when working from home is dealing with a faulty internet connection. It prevents you from doing your job and staying focused on your tasks.
Make sure to have a reliable and fast wireless router you can count on.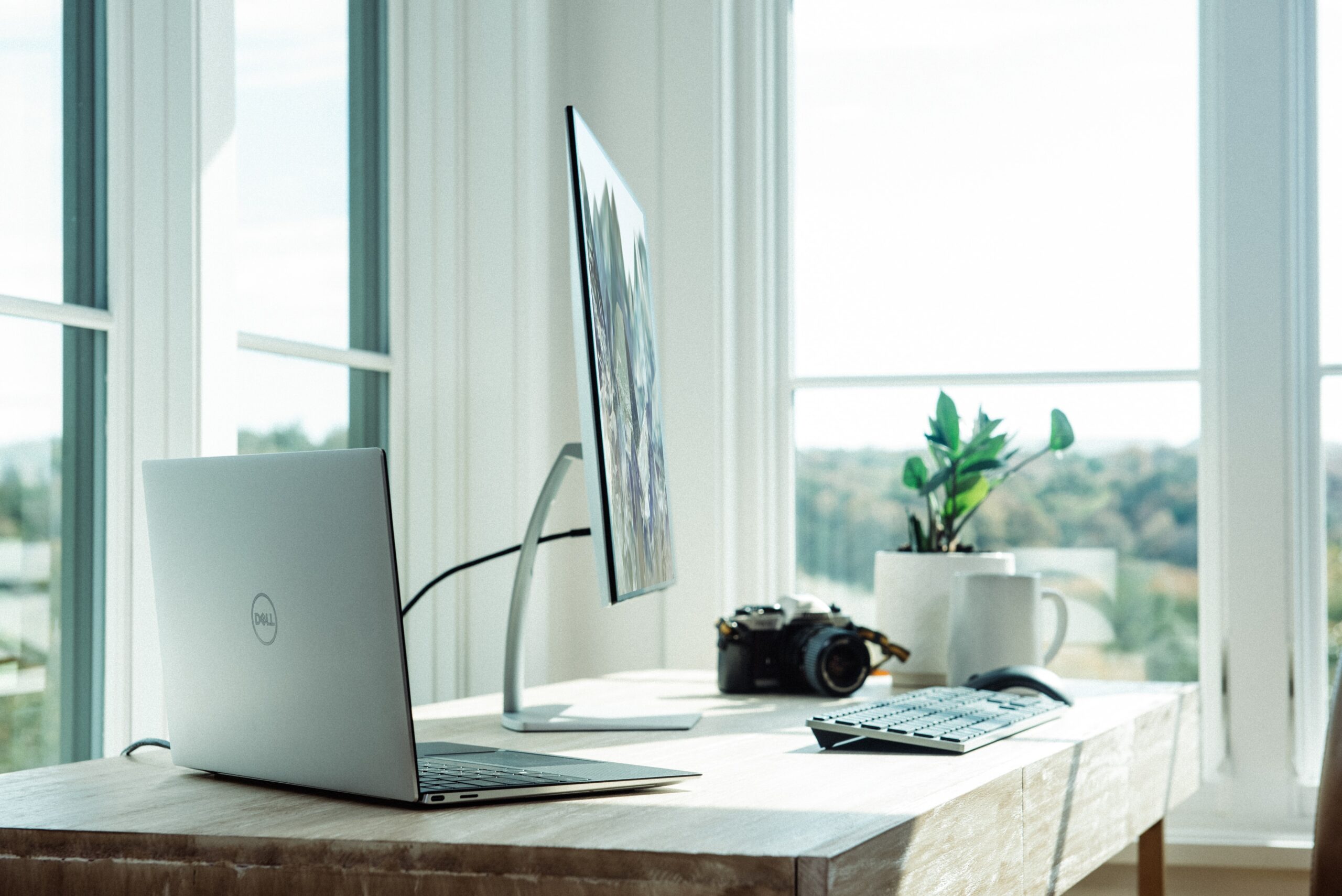 These are some ideas to make your home office more comfortable and personal. Do not think too much when you rearrange your furniture or the items on your desk. Just do the things which will make you more productive and ready to work for home.
Make Your Home Office…Well, Yours